We just finished the update of 18-06-2020.
New feature
[Global] Notifications
The co-pilot will have a notification bell and it is visible in the notification center. You will get a notification when a run is complete when you create a run and choose 'Run in the background'.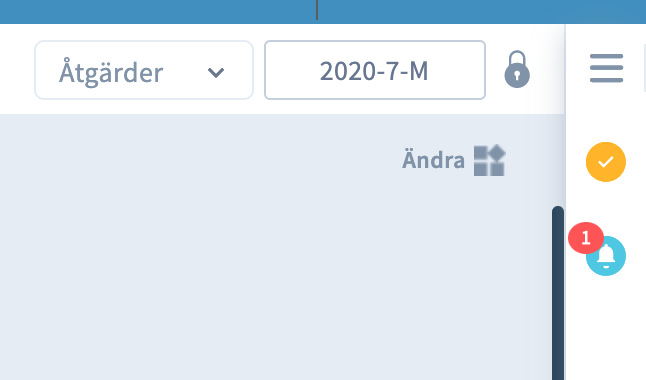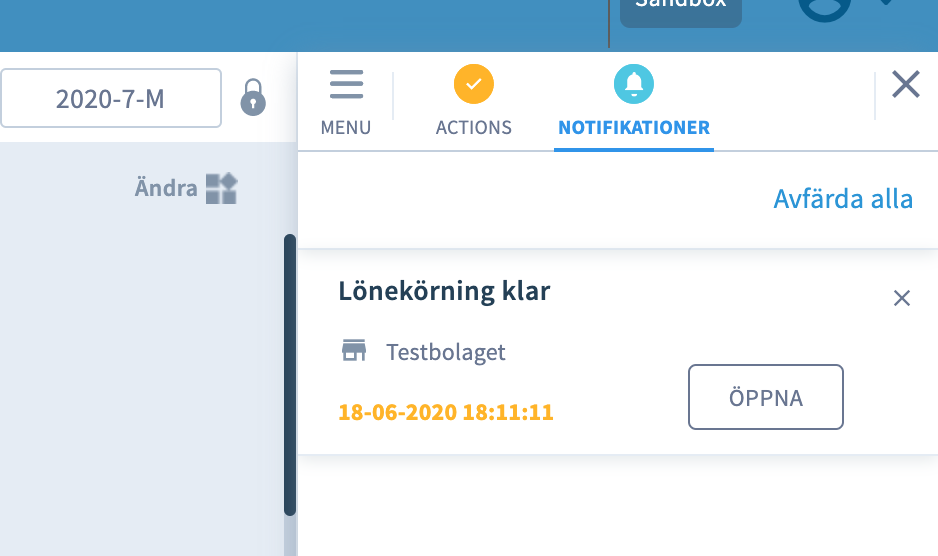 Improvement
[SE] Temporarily reduced employers contribution with R&D or Regional Support
We made it possible to combine the Wage tax setting Temporarily Reduced Employer Contribution with R&D and/or Regional support. R&D and Regional support will be calculated on the value of 25 000 kr and above.
Solved bugs
[SE] Expat 25% Ruling
Last update we released the new expat 25% ruling, two situations were not correct.
When an employee had a fuel benefit and the calculation for the social security in combination with sickness. Both situations now works as expected.
It's not possible anymore to save the end period before the start period.
[SE] Checkbox for AGI Wage Tax Declaration gives an error

The task in the Payroll Workflow to check the the wage tax declaration resulted in an error, we now show the Wage Tax Declaration overview and you're able to complete (check) the task.
[SE] Salary document 'Run check' has duplicates of values

We removed the duplicate values for the run check.
[SE] AGI Wage Tax Declaration overview incomplete

The wage code L8704 wasn't connected to the field "Deducted preliminary tax" which creates a difference between "Total to pay" and "Deducted preliminary tax". This is fixed now.
[SE] Download payslip (pdf) very small format

When you download the payslips in PDF format in 'Salary documents' then the payslip is in a really small format. It now fits good on the downloaded pdf.
[SE API] TimeSchedule_Insert
The TimeSchedule_Insert was very hard to use for integration partners in SE. Therefore we reviewed it and implemented according to the business logic in the WebApp.