With the webhook feature on debtorlevel it is possible to receive a notification when the run is completed. Using this feature renders it no longer necessary to constantly require the API to call information until new information is available. The webhook will sent a notification when new information is available to be called up.
How to activate the webhook feature
The "Webhook settings" dashlet can be found on debtorlevel under "Integrations". To activate this feature follow the next steps:
1. Go to the "Webhook settings" dashlet on debtorlevel.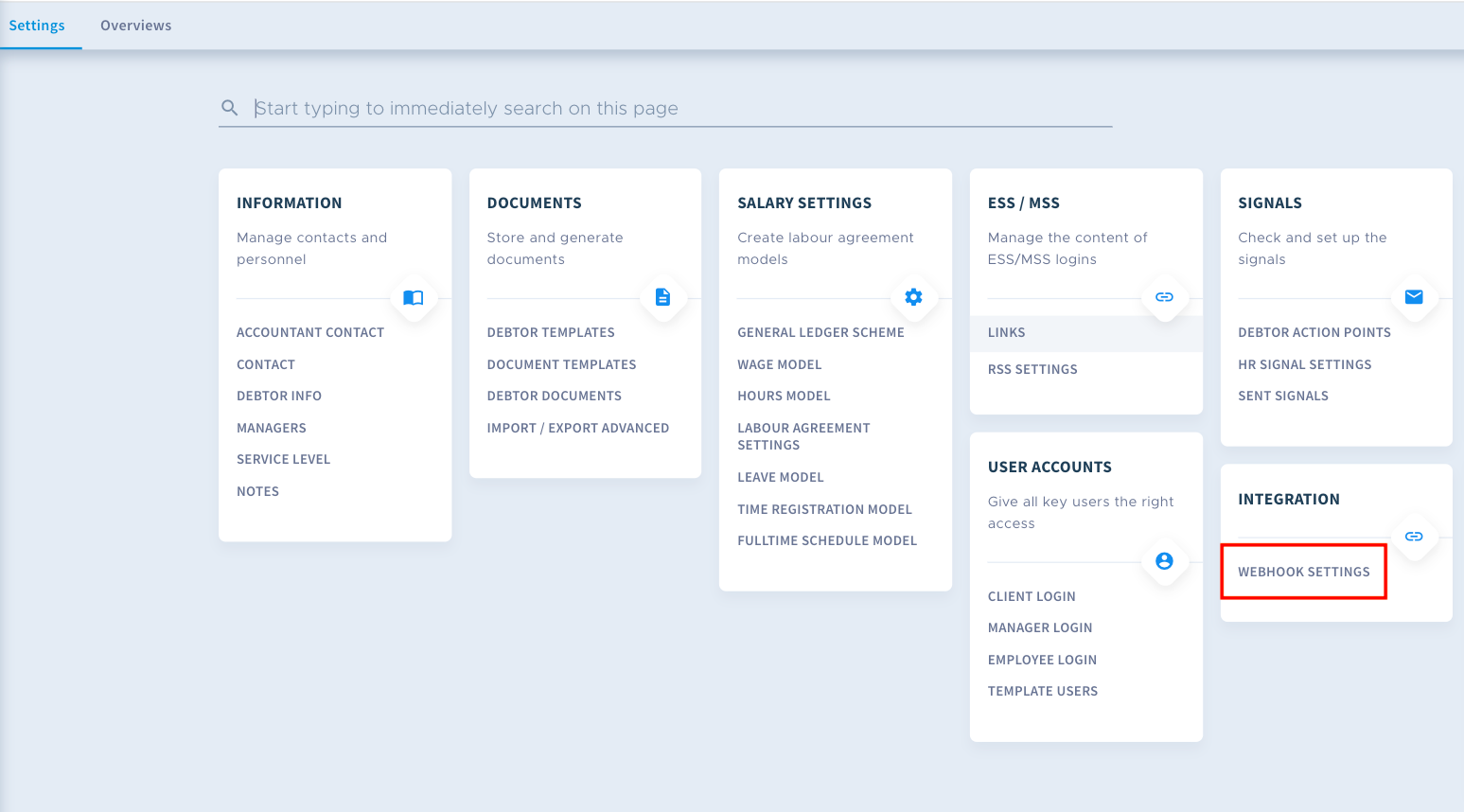 2. Create and add a new webhook setting by clicking on the "+ new webhook settings" icon: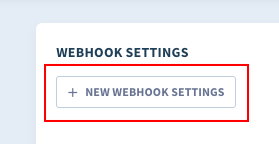 3. In the pop-up, fill in the name of the webhook setting, the endpoint (the point where the notification should be received when actions are completed), and the actions for which a notification is desired (run finish or journals finish action). Then, check the "active" checkbox to turn the webhook on, and click "save" to save these settings.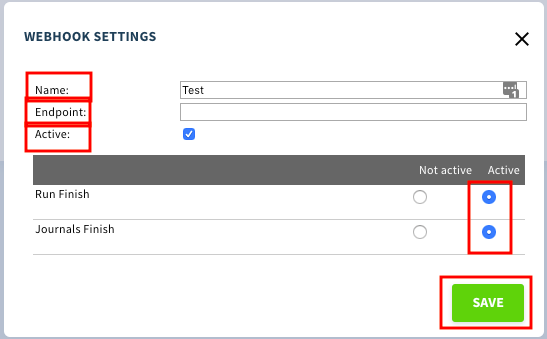 4. After saving the setting, the webhook is activated for the specific debtor. A notification is sent to the indicated endpoint when the journals are created and runs finalised. An overview of all sent webhooks over a given period can be found at the bottom of the dashlet. This can be used to track down if a certain event triggered the webhook.