The 'User templates' help you to get an overview of the rights for each user template, and to edit the rights if needed. In this article we will explain how you can check the user template rights. For more information about editing the rights, click here.
All user templates
To get an overview over all the master user templates, go to 'Settings' on Master level and click on 'User templates'. Here you will find all master user templates listed.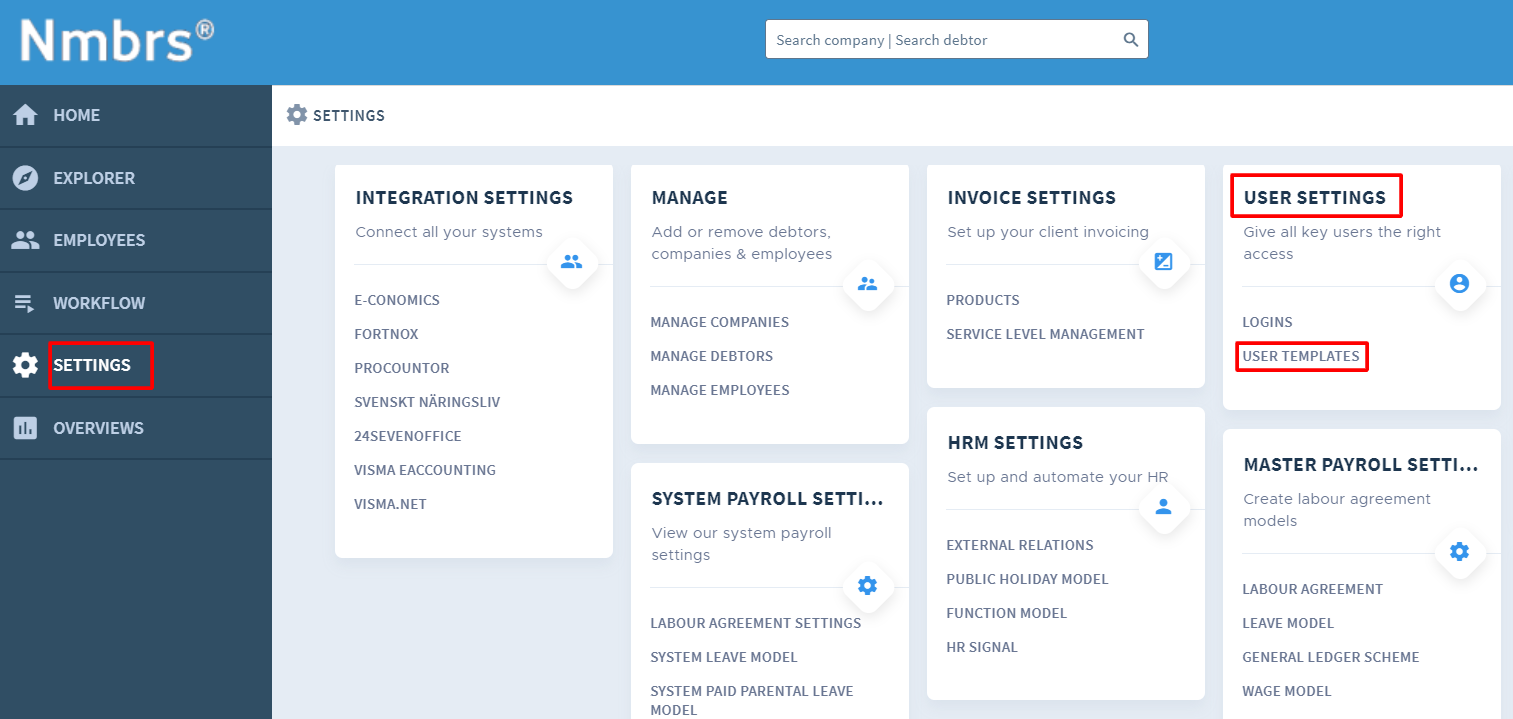 Overview for rights
To check the rights that are specific for a user template, click on 'Dashboard'. To check which users are connected to a template, click on 'Users'.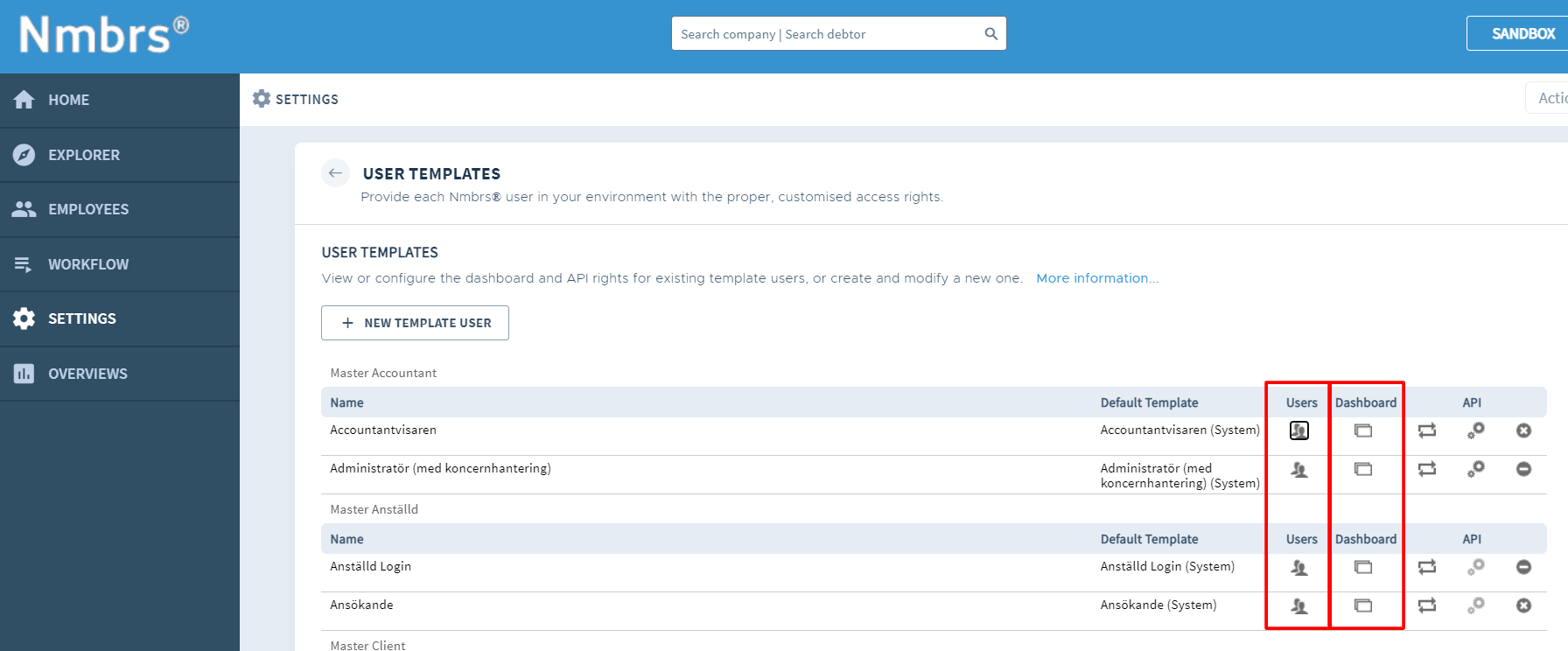 Notice that the layout of the rights are structured in the same way as the different layers within Nmbrs. This makes it easy to navigate to the level where the rights apply to.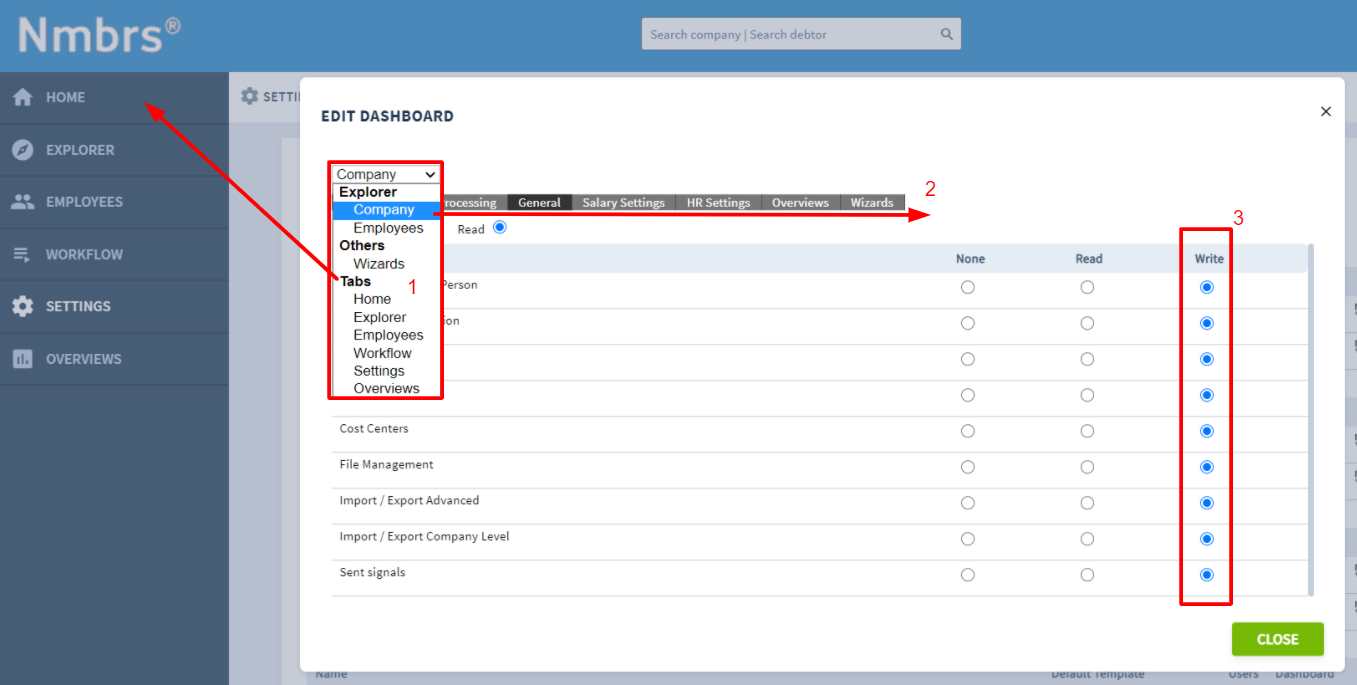 The drop-down menu is equivalent to the tabs you always have on your left, Master level.
We are currently looking at the Company level and the rights the user has for 'General'.
In this example the user template has the permission to 'Write' within all dashlets.
Rights explained
Each available dashlet specifies the maximum permissions.
None: The user template is unable to view and modify the dashlet.

Read: The user template

can view the content of the dashlet, but data cannot be modified.

Write: The

user template

can view the content and modify the data of the dashlet.