You can change the dashlets that appear as standard on your screen depending on which features in Nmbrs you use frequently or do not use.

The article below describes how to do this.



Example: You never work with the change requests for this client, but you do work with the HR documents.

At the top right, click on 'Edit' and open the relevant dashlet.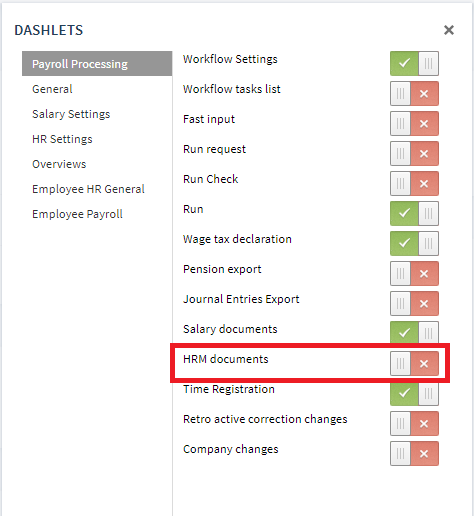 Options such as 'General', 'Payroll Run' and 'Payroll Settings' are similar to the settings at company level, so it is easy to find the required dashlet.

Making the dashlet visible/adding the dashlet to the start screen:

Click on the slider which currently shows a red 'X', and this will change into a green tick. Click on the 'X' at the top right and the dashlet will be displayed on the start screen.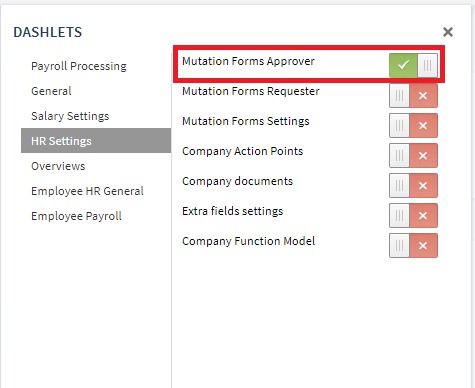 Making a dashlet invisible/removing a dashlet from the start screen: 

When you want to remove a dashlet which is currently on the start screen, find the dashlet and click on the green tick. This will then change into a red 'X'. After that, the dashlet will no longer appear as a standard option on the start screen.
Please note: The dashlets are an (abridged) version of the settings in Nmbrs.
The data will continue to be accessible via 'settings'.