This article describes logging on Nmbrs with an Apple ID. The following topics are covered in this article:
Login with an Apple ID
Choose 'Sign in with Apple' on the Nmbrs login page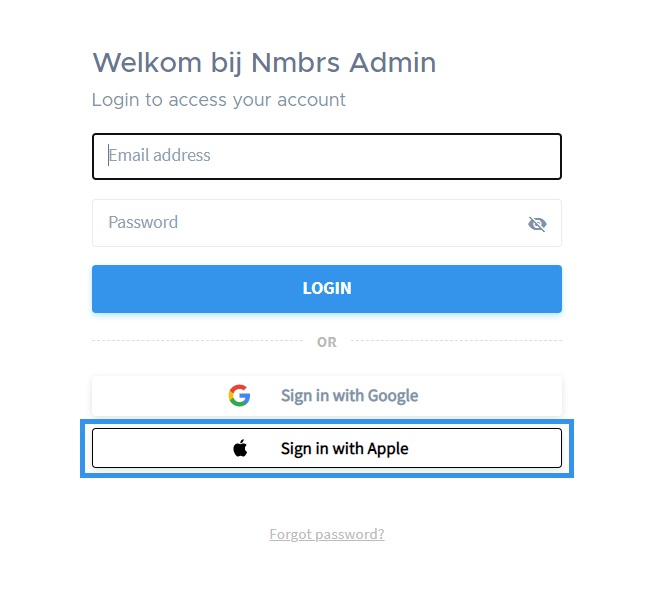 Give in your Apple ID username and password.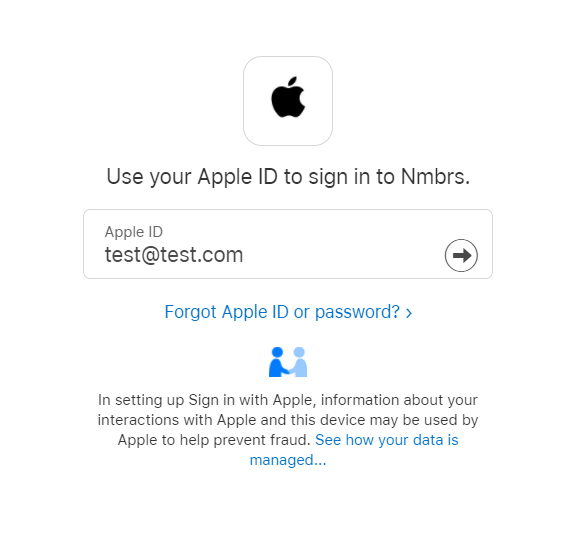 Enter the verification code sent to the Apple registered phone number.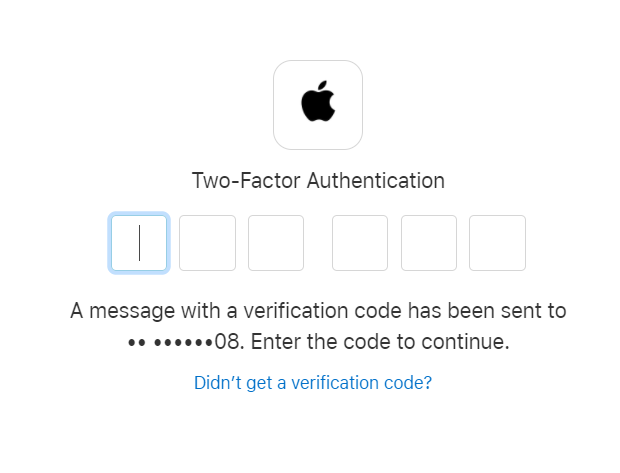 If you choose to trust the browser, it is not necessary to enter a verification code again when you log in the next time.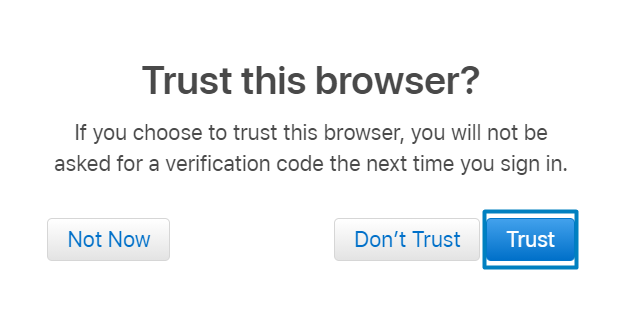 Important! Choose 'Share my Email'. When you don't select this option, Apple will communicate to us with a 'dummy' email. With that information we can't match the accounts between Apple and Nmbrs. Loggin on Nmbrs in will not be possible.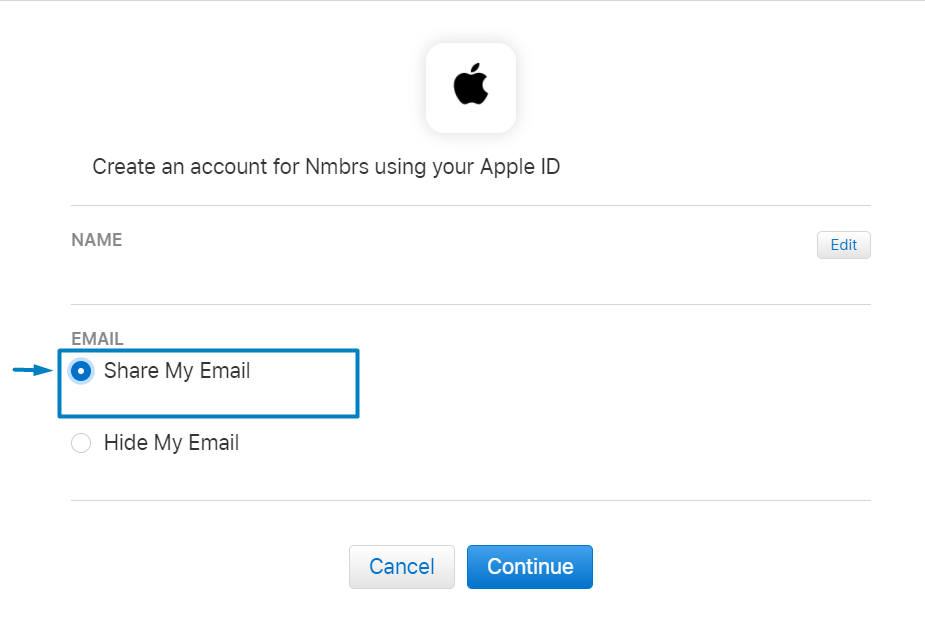 Troubleshoot
It may be that you accidentally choose 'Hide my email'. Logging in is then not possible. You can reset the link using the following steps.
When logging in for the first time, you have chosen 'Hide my email'.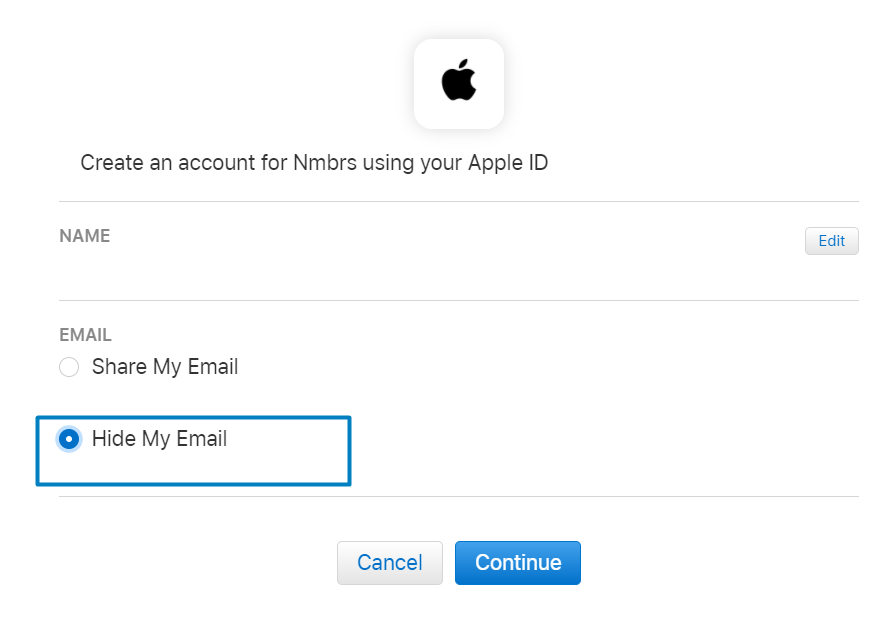 When logging in with an Apple Id, the message is displayed that there is an 'Invalid combination email / password'.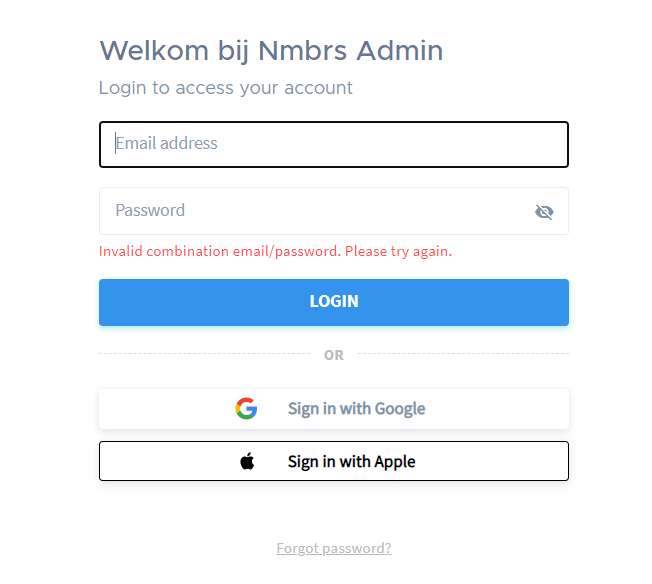 The link between Nmbrs and Apple will have to be specified so that it can be reset. These settings can be found in your Apple ID. You can log in to your Apple ID via the following link:
https://appleid.apple.com/account/manage
Fill in your username and password of your Apple ID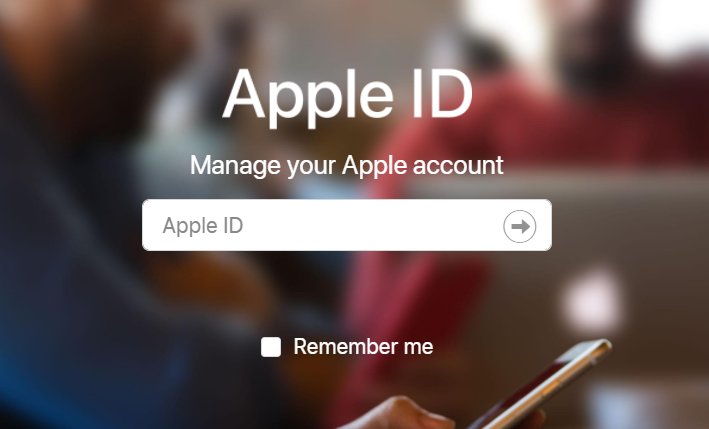 Scroll down to the part 'Security' en kies voor 'Manage apps & websites'

Choose for 'Nmbrs'.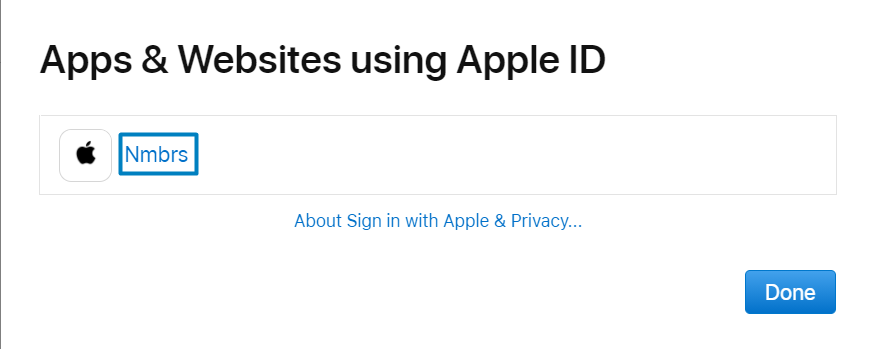 Select 'Stop using Apple ID'. This will remove the link between Nmbrs and Apple.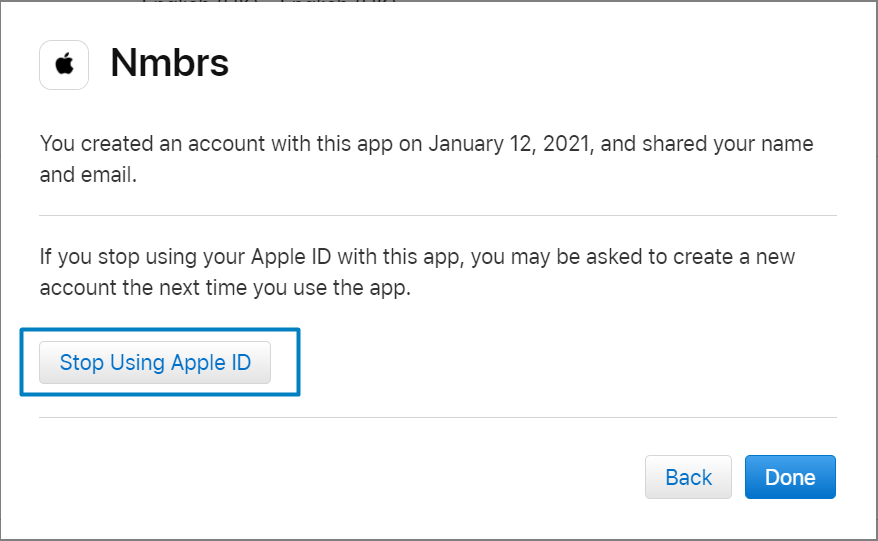 Try to login again into your Nmbrs environment.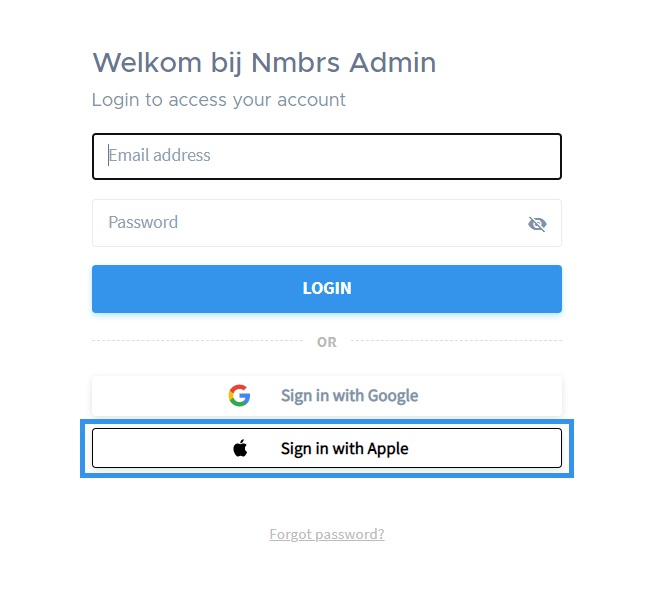 Choose for the option 'Share My Email'