Training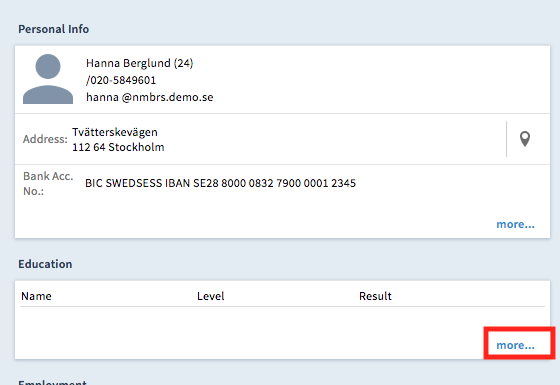 Go to the employee and click on 'More' in the Education dashlet.
Click on 'Add Training'

Enter training data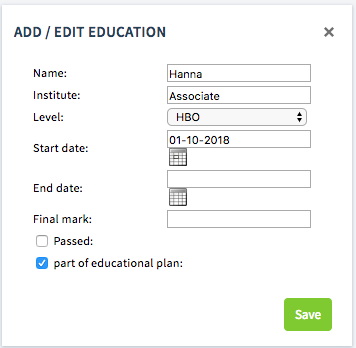 Enter the training data of the employee here: the name, institution, level, start date and, if applicable, end date, final score, whether the employee has passed and/or whether this component forms part of the training plan. Click on 'Save'.
Adding action points and documents
After adding these data you can also add action points and documents, such as diplomas, if required.