In a Visma Nmbrs environment you have the possibility of adjusting the password policy and you can specify the period of validity of a password. This password policy can only be set up and adjusted by the account owner and is applicable to all users in the environment.
Account owner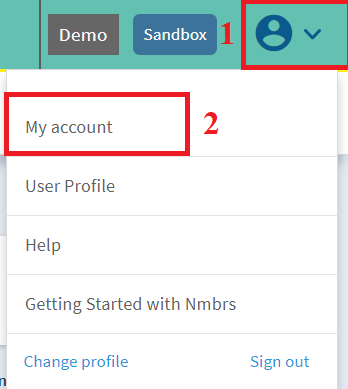 The account owner has access to the 'My Account' option. When you click on this, you will see the following screen:
Security settings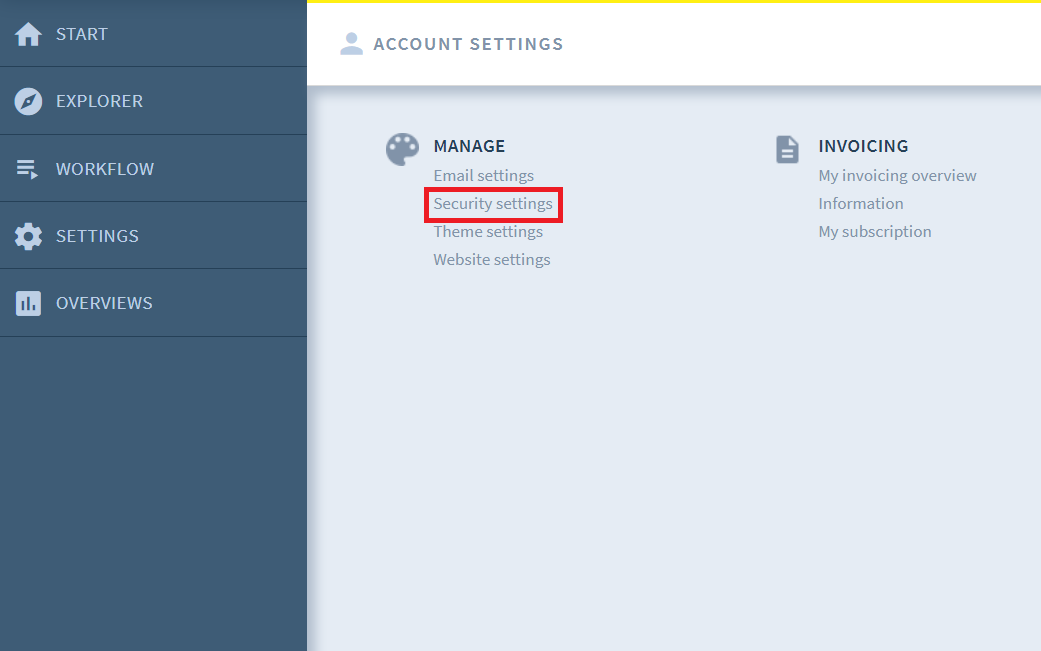 Click on 'Security settings' to go to the option 'Password/login settings':
Set up password policy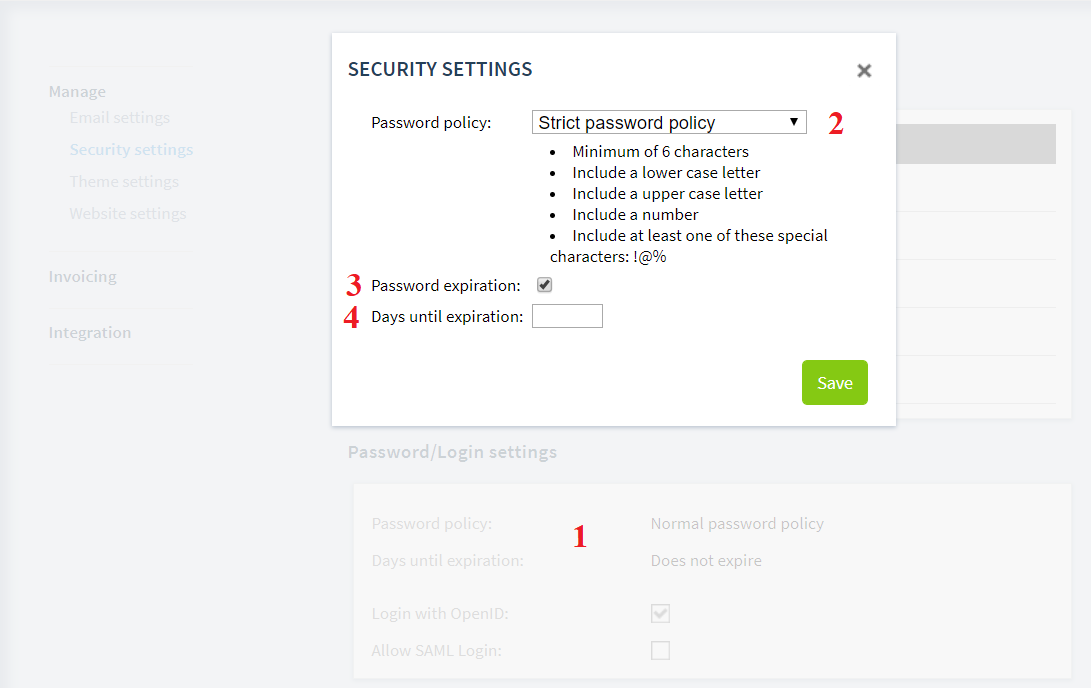 Click on the 'Password/login settings' dashlet to call up the pop-up screen in which you can adjust the settings.
Indicate whether users may make use of OpenID and click on "password policy" to open a new window.
It's not possible to adjust the password policy. The conditions are described below.
Indicate whether a password expires.
Enter the number of days until a password expires. When logging in after this number of days, the user will have to set up a new password.
Password policy

Visma Nmbrs has a set password policy. When the password has to be changed, depending on the selected policy, it has to meet the following requirements.


Strong password policy
The password has to be entered twice.
The password may not be identical to the current password.
Minimum 8 characters in length
Needs to contain uppercase letters
Needs to contain lowercase letters
Needs to contain numbers
Needs to contain at least one of these symbols !@%#$...