It is possible that a user does not receive signals (e-mails). A common reason for this is that the SPF record does not label Nmbrs as a trusted sender.
SPF is a protocol that aims to reduce SPAM. By adding a record, a sender is considered safe. Nmbrs® communicates with Sendgrid to send signals. Signals from Nmbrs are therefore sent via Sendgrid. For that reason Sendgrid must be added to the SPF record with the following information:
Signals and e-mails
| | |
| --- | --- |
| Sending IP | 192.254.119.131 |
| Sending domain | email.nmbrsapp.com |
| Sending mail server | Sendgrid.net |
Visma Connect
To check whether the above data has been added, it is important to find out from which e-mail address the signals are sent. This can be found under 'My account' → 'Theme settings'. Look for the field 'Sender emails'.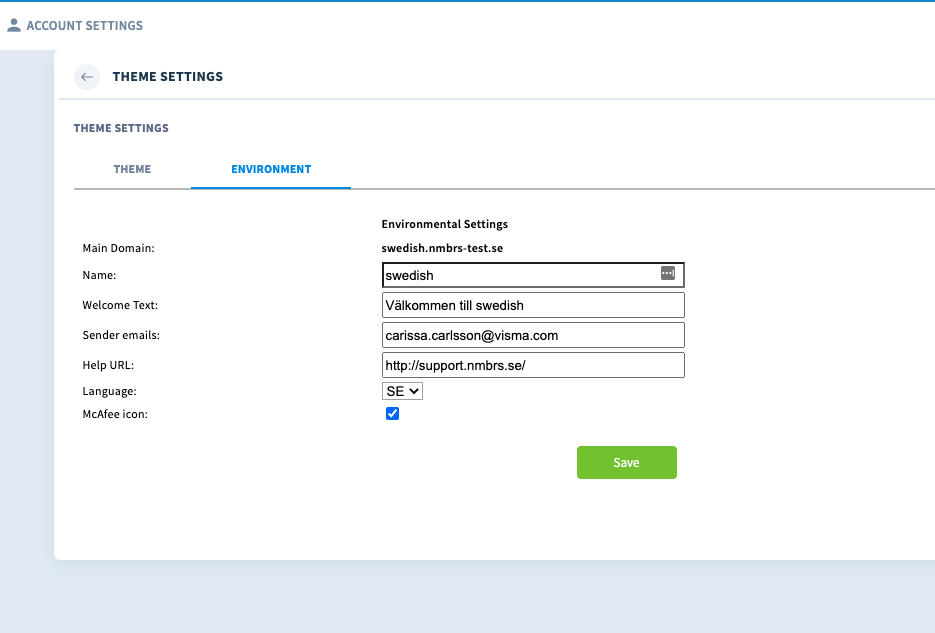 You can then check the part after the @ (example: @ visma.com) here for this sender whether the SPF record has been added. When you then see the following field, the SPF record has been added correctly:
| | | | | |
| --- | --- | --- | --- | --- |
| + | include | sendgrid.net | Pass | The specified domain is searched for an 'allow'. |
If this is not the case, you must add the above information. Because adding an SPF record differs per domain, there is no clear example of how to do this. It is best to submit this request to your network administrator.