In order to look at invoice details, the account concerned has to be the owner of the environmment.
My Account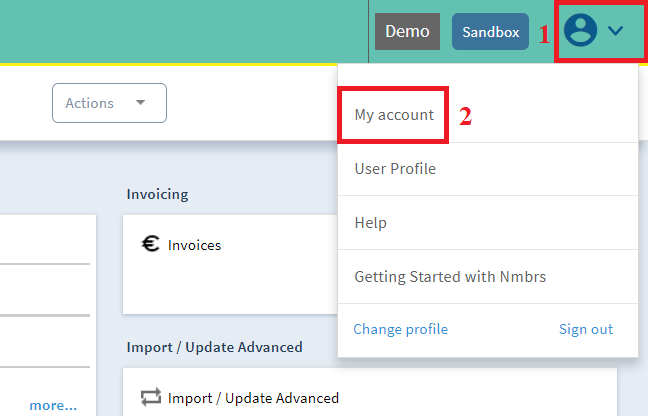 1. Click on the arrow next to the icon on the top right.
2. Then click on 'My Account'
Invoicing overview

1. Click on 'My invoicing overview'
Invoicing overview

There is one 'line' per invoice:
The year to which the invoice relates. Via the dropdown menu, you can view previous years.
The period to which the invoice refers.
The total amount of the invoice.
To see the details of the invoice, you can click on the magnifier.
Invoice details

.
It is possible to export / download the totals and price per product to Excel
Use the 'back' button to return to the invoice overview.
Invoicing product details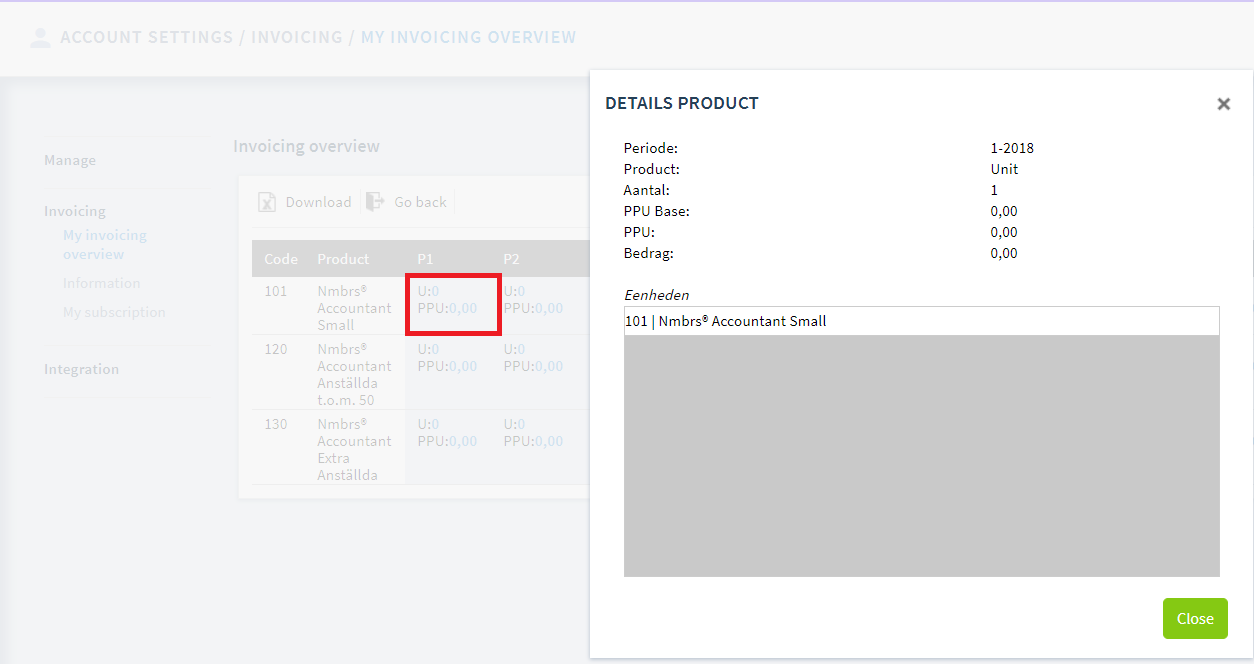 By clicking in the area marked in red, you can view the details / numbers of the products.
Invoice details and the Run Counter
Often the invoice details are compared with the data from the employee run counter. However, these data do not always fully agree. The quantities on the invoice are generally higher than the quantities in the Run Counter. Below are two of the most common causes for this:
The invoice details represent a snapshot, as opposed to the counter which shows a live balance. For more information about the Run Counter, see this article


In the run counter, debtors which have been made 'invisible' are no longer included. Remunerations for these debtors may naturally have been done in the past so that these data are still visible in the invoice details.