An environment at Nmbrs always has an account owner (legal owner). If it is desired that this owner needs to be changed, the current legal owner can change this via 'Contacts Information' in My Account. Note: If you as a current legal owner choose another legal owner, it is no longer possible to make changes to the contact persons. If you want to make other changes, it is advisable to make these first.

Changing owner data
1. My account
After logging into the environment, go to 'My Account' at the top right.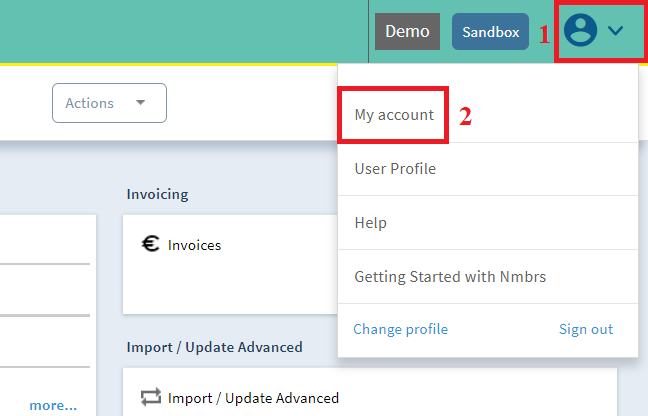 2. My subscription
Select 'My subscription'

3. Change subscription
Select 'Change subscription'

4. Adjust data
Update the old data of the owner and update other data if applicable.
Please note: It is not possible to adjust the email address in this manner, as this is also the email address of the login. After submitting the new data and transferring the owner, this email address is automatically adjusted.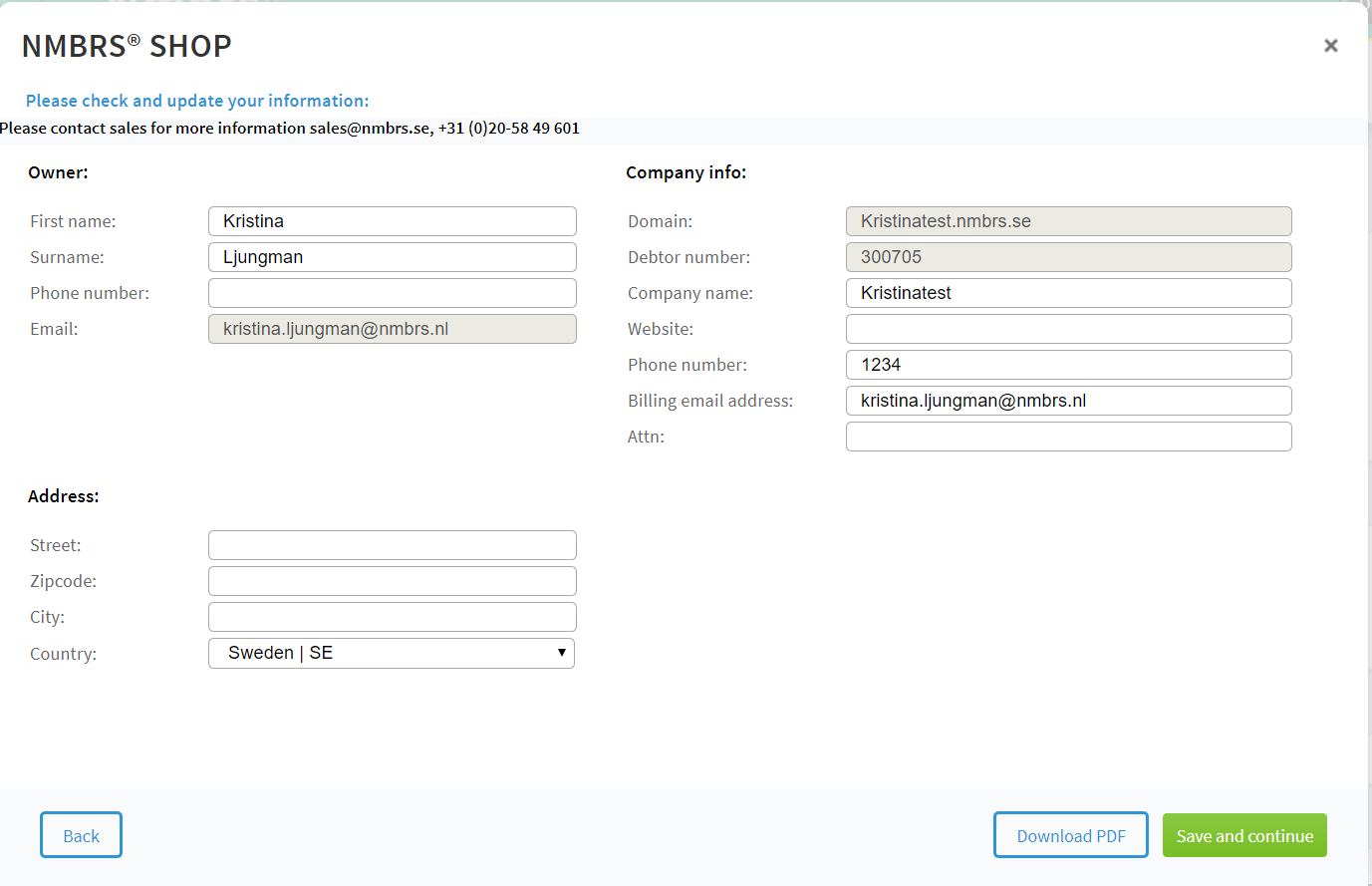 5. Confirm change
Tick the boxes at the conditions and select 'Confirm'.