An environment in Nmbrs always has an account owner. When it is necessary that this owner has to be changed, the following two steps are required:
The data of the new owner have to be submitted via 'My Account'. The procedure for this is described below.
After submitting the new data, a request to change the owner has to be sent to sales@nmbrs.com.
Changing owner data
1. My account
After logging into the environment, go to 'My Account' at the top right.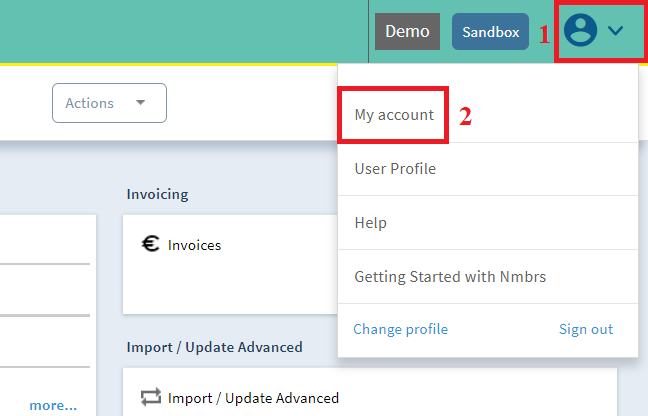 2. My subscription
Select 'My subscription'

3. Change subscription
Select 'Change subscription'

4. Adjust data
Update the old data of the owner and update other data if applicable.
Please note: It is not possible to adjust the email address in this manner, as this is also the email address of the login. After submitting the new data and transferring the owner, this email address is automatically adjusted.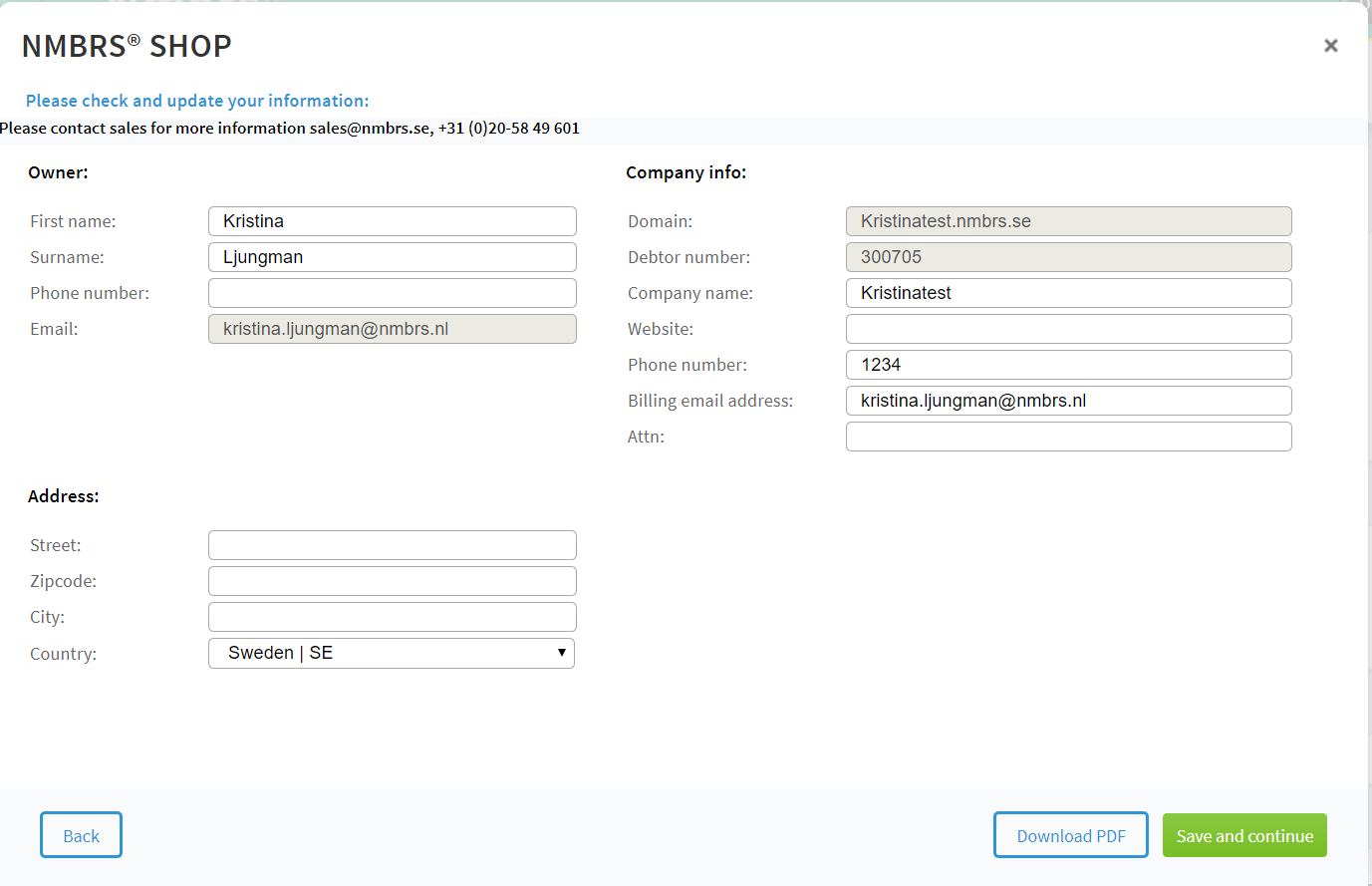 5. Confirm change
Tick the boxes at the conditions and select 'Confirm'.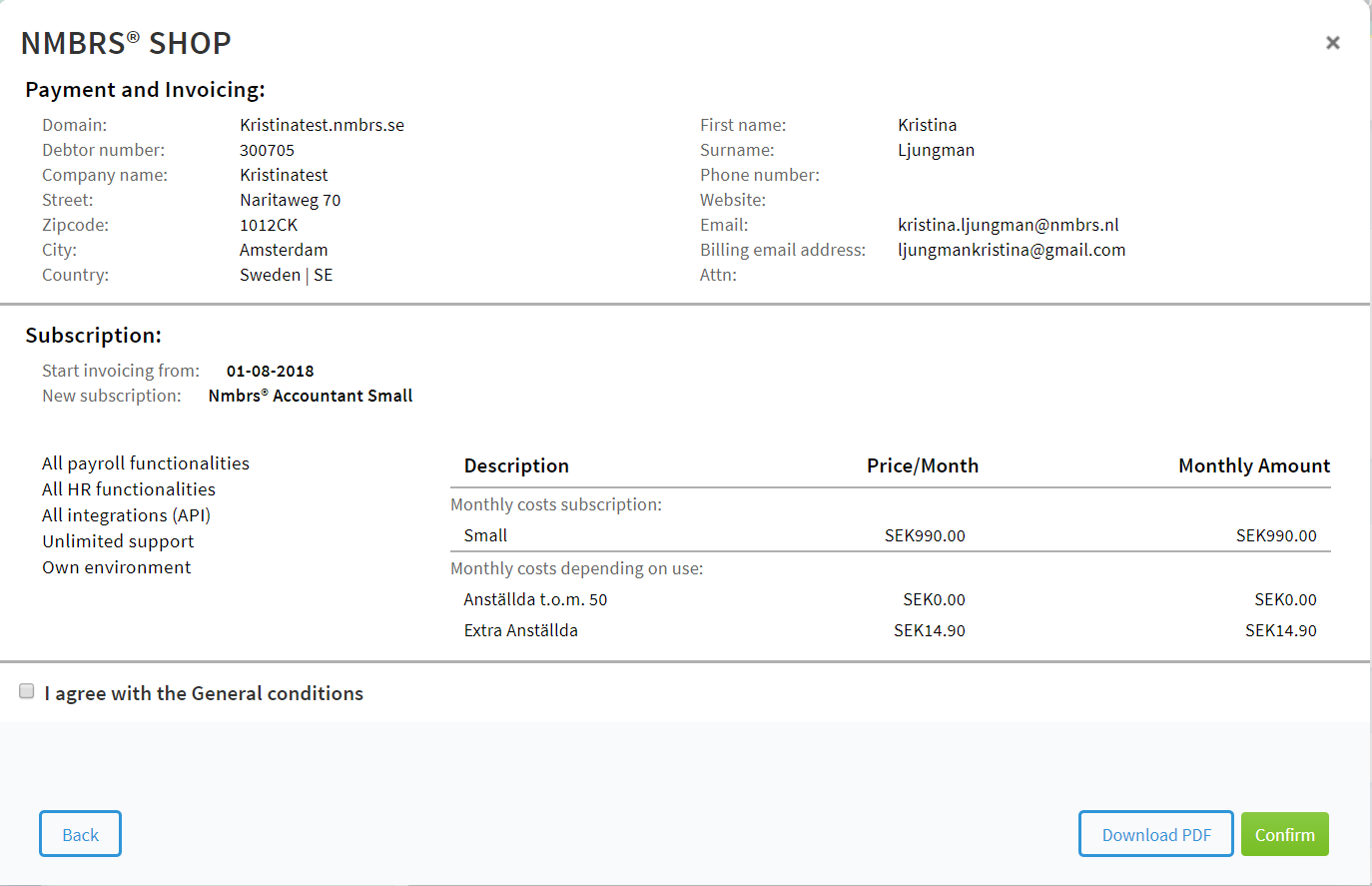 Submit request for change of owner
1. Email request for change
After submitting the new data, a request to change the owner must be sent to sales@nmbrs.nl
Ownership will then be transferred to the new owner with the associated login.
Please note: the requested new owner must be registered as user in Nmbrs and must have administrator rights. We do not create this user. Furthermore, it is not possible to change the email address of an account owner. In both cases, a new user login has to be created. The following articles explain how this can be done.