In Visma Nmbrs it is possible to change your current subscription per month. Only the account owner of an environment can change this. It is not possible to change this retrospectively. The change can only be applied for the current month.
To do this, click on the top right of the screen on the user profile icon and then on 'My Account'.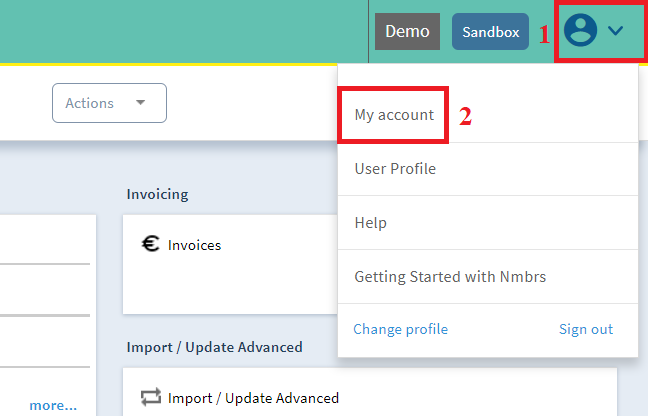 Then go to 'My Subscription' in the category 'Invoicing'.

The status of the current subscription is shown here.

Click on 'Change subscription' to modify the current subscription.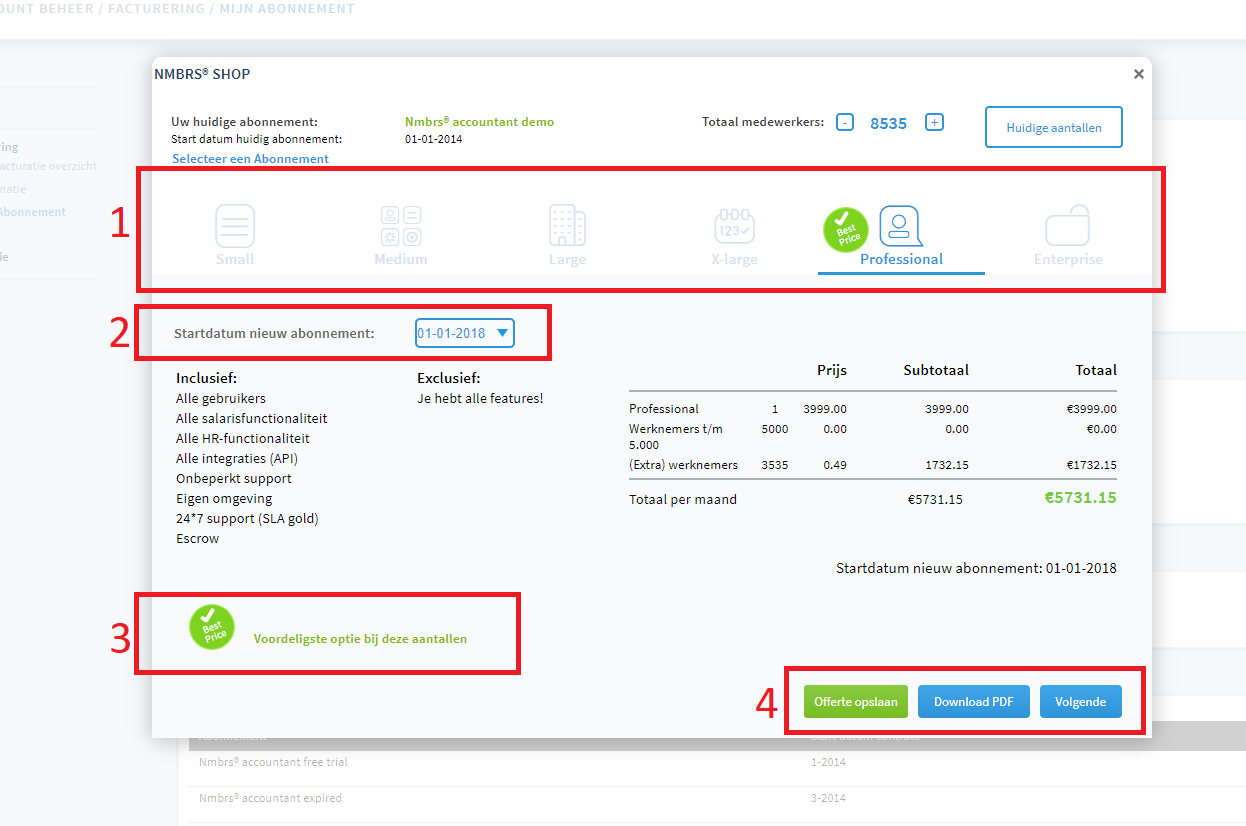 You will see an overview of available subscriptions, from here select the required subscription.
Select the required start date of the new subscription.
The subscription next to this logo is the most economical with the current number of remunerations.
You can then save the quotation, download it and proceed to the next step.
After you have clicked on 'Continue', you will be given an option to purchase additional services and training.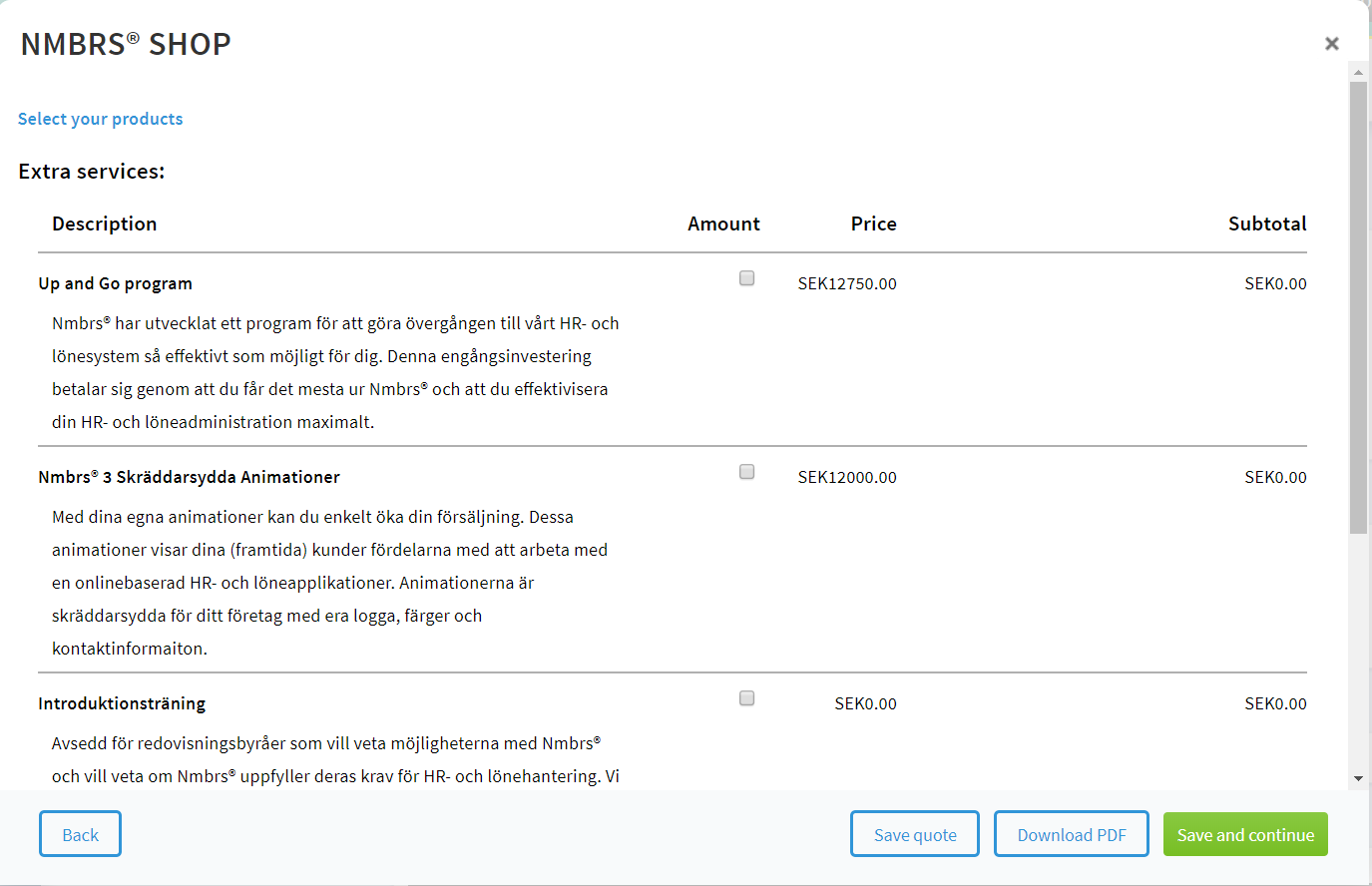 After you have clicked on 'Save and continue', you are given an option to change the invoicing details.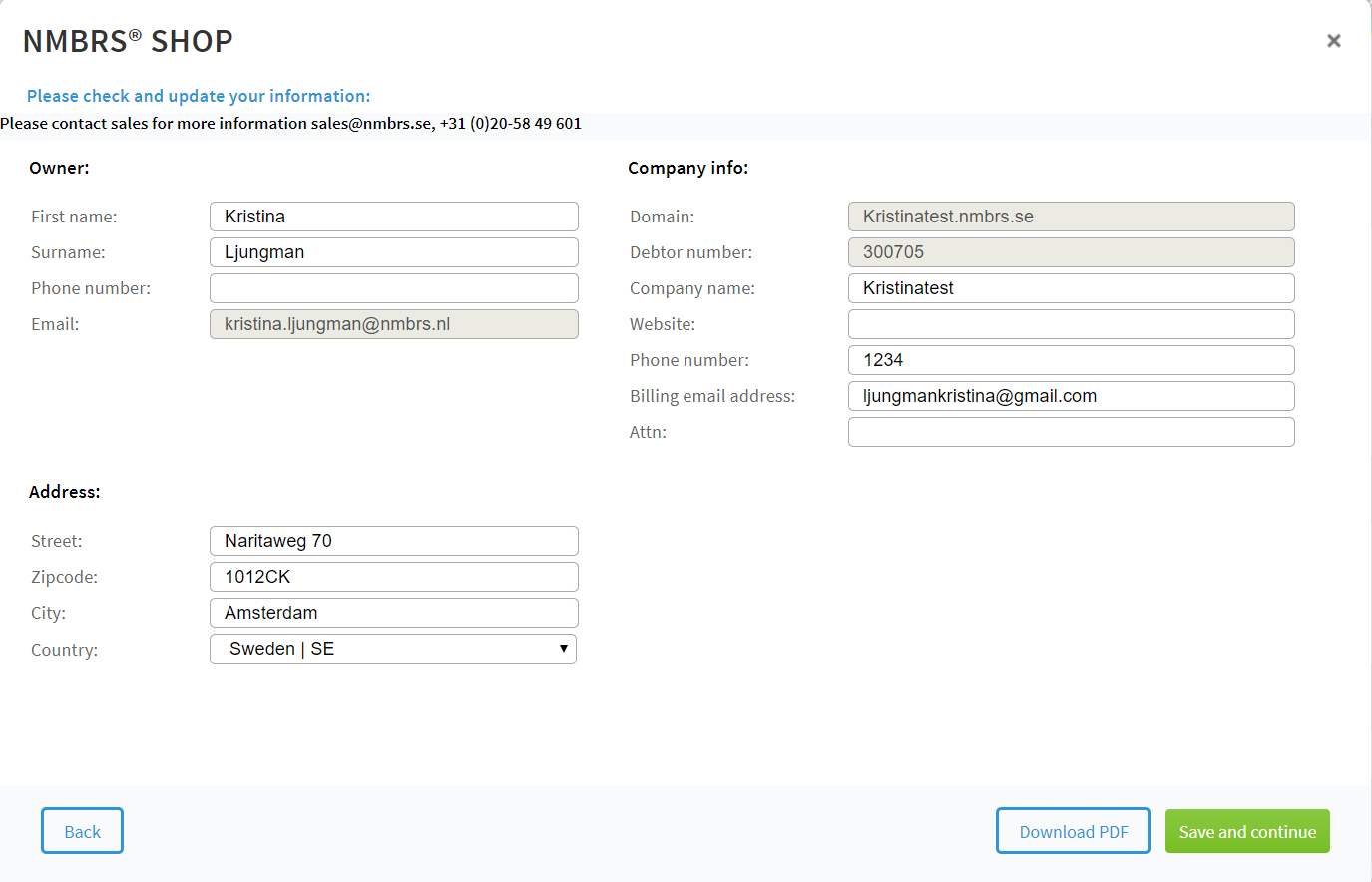 Change your details when these are not (yet) correct and save on 'Save and continue': you can now check all the completed data again.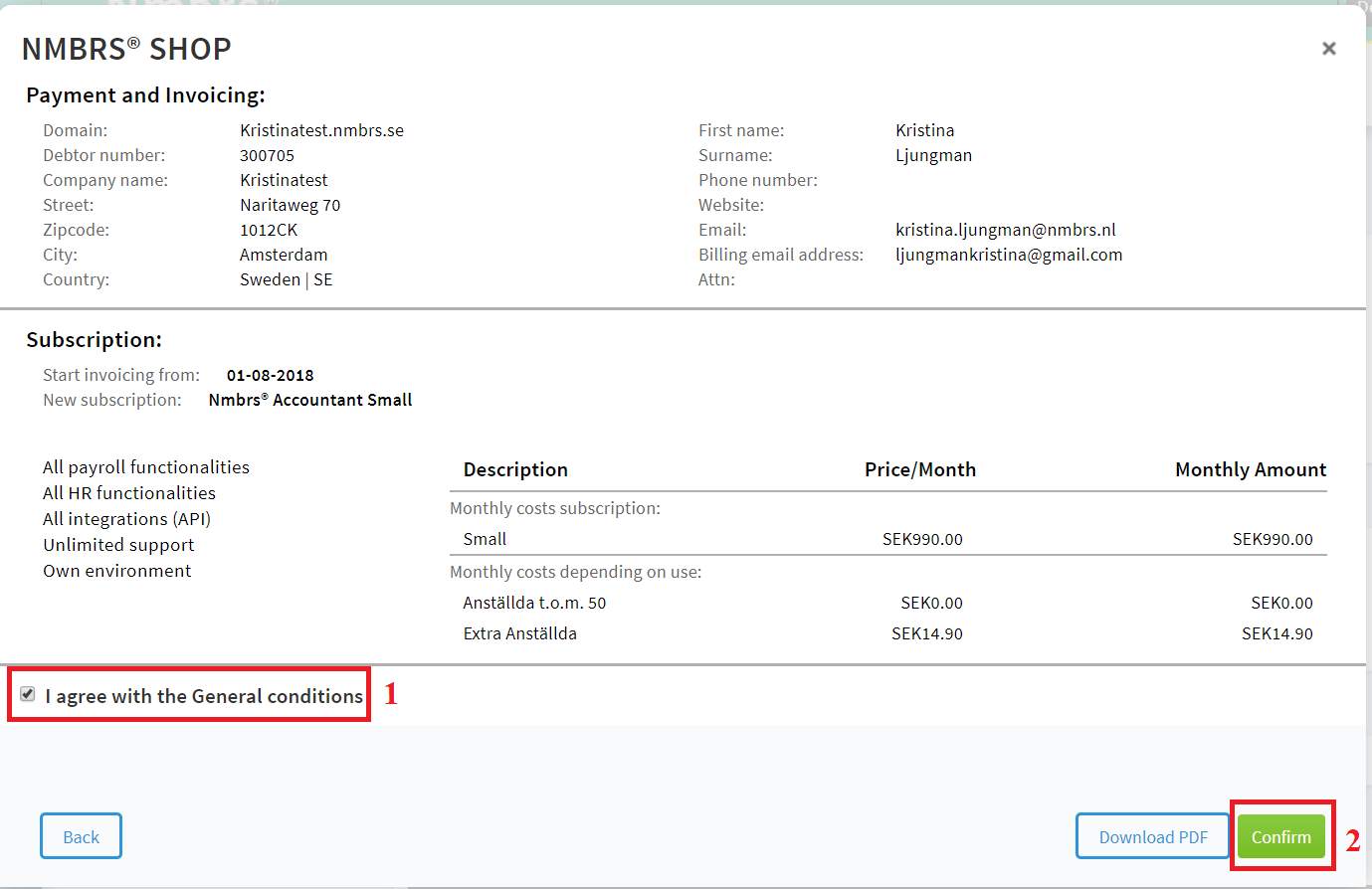 Accept our general conditions and the monthly direct debit, these will be displayed by clicking on 'general conditions'.
Finally, click on 'Confirm'.
After you have clicked on 'Confirm', the new subscription will be applied immediately. The account manager will receive an email to confirm this.