To create a pension export settings, go to company level >> Salary settings >> Pension export settings.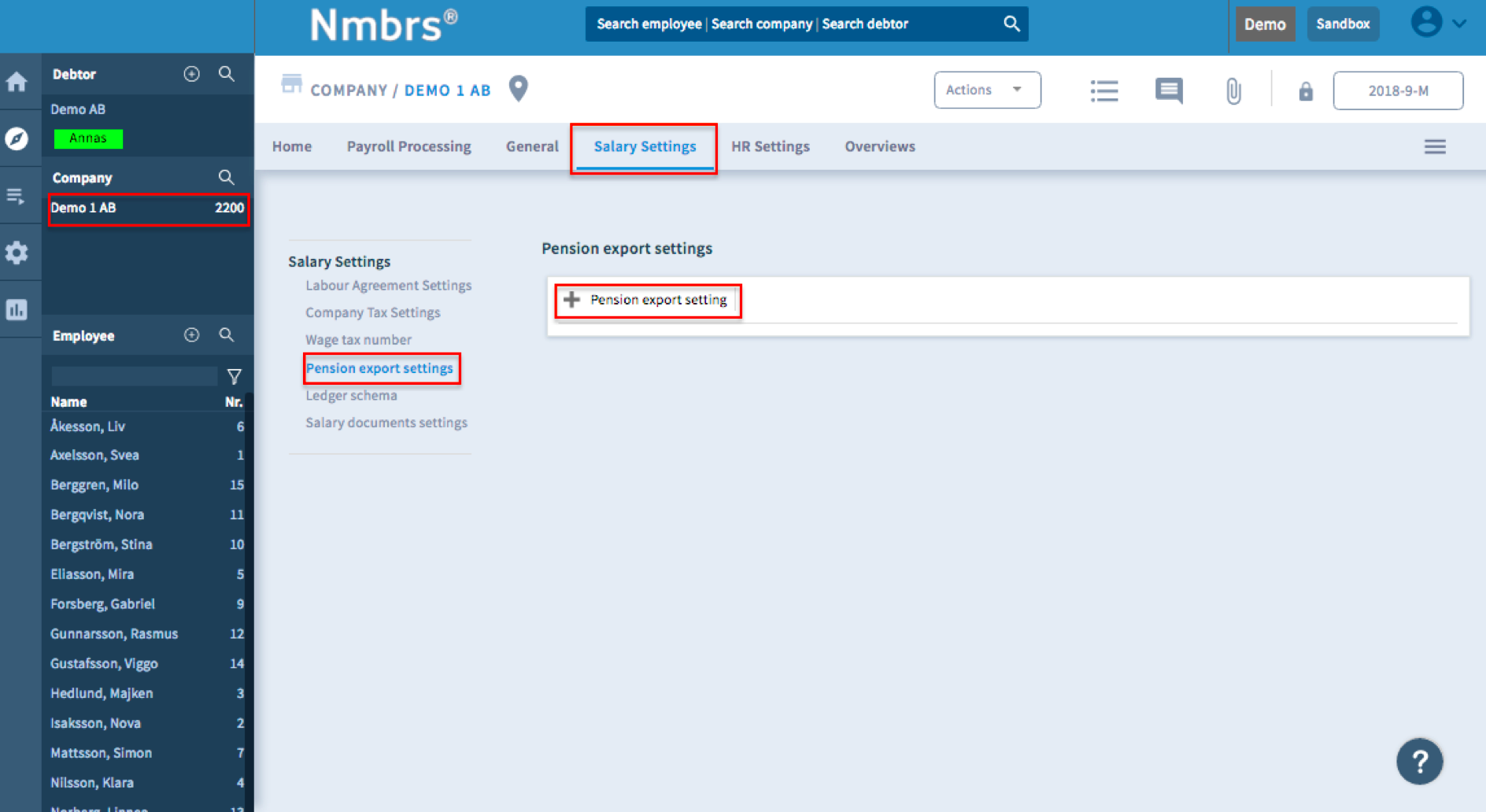 Please choose export format in the drop down menu.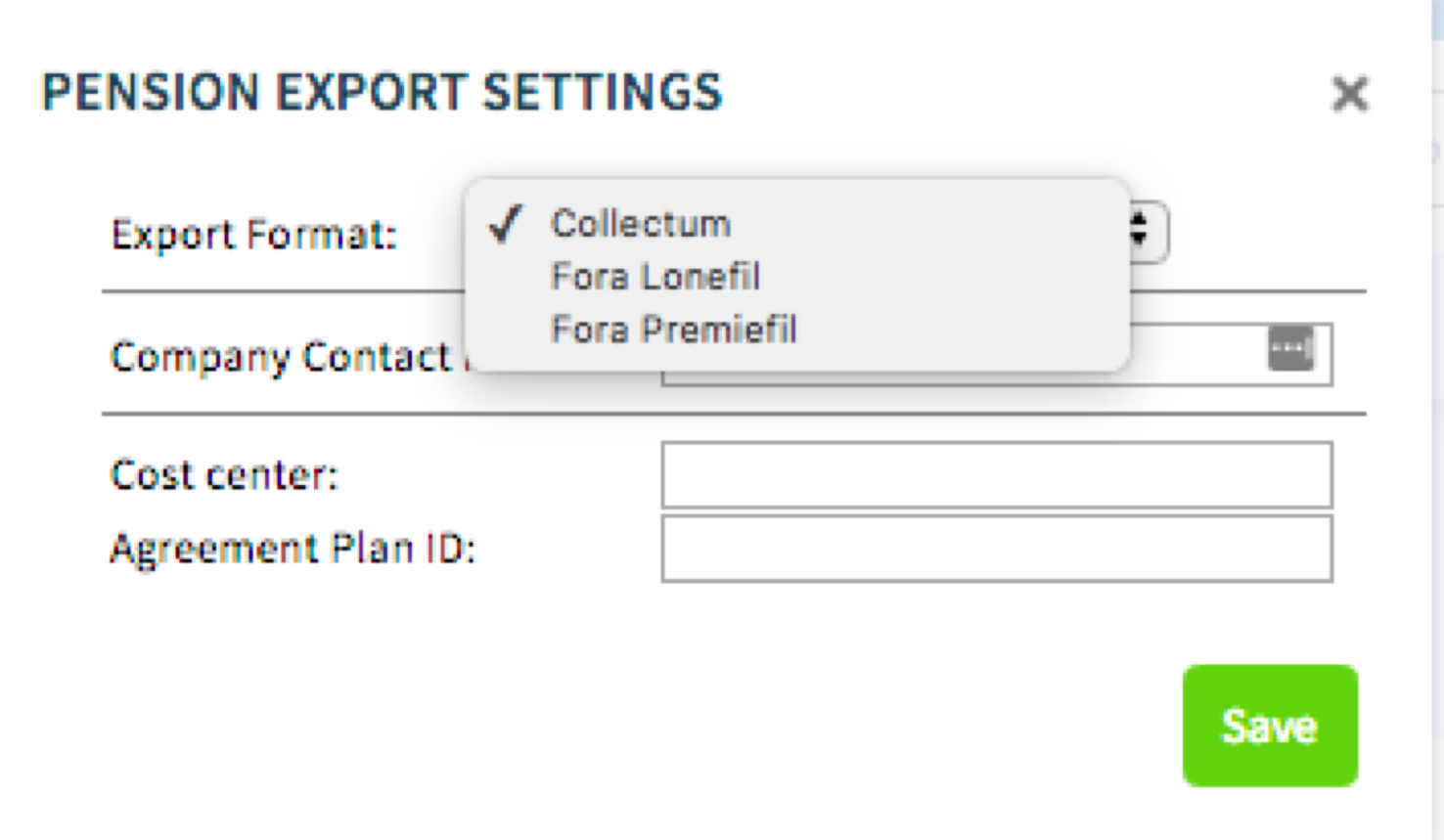 Fill in the settings that are applicable for the company in question and press "Save".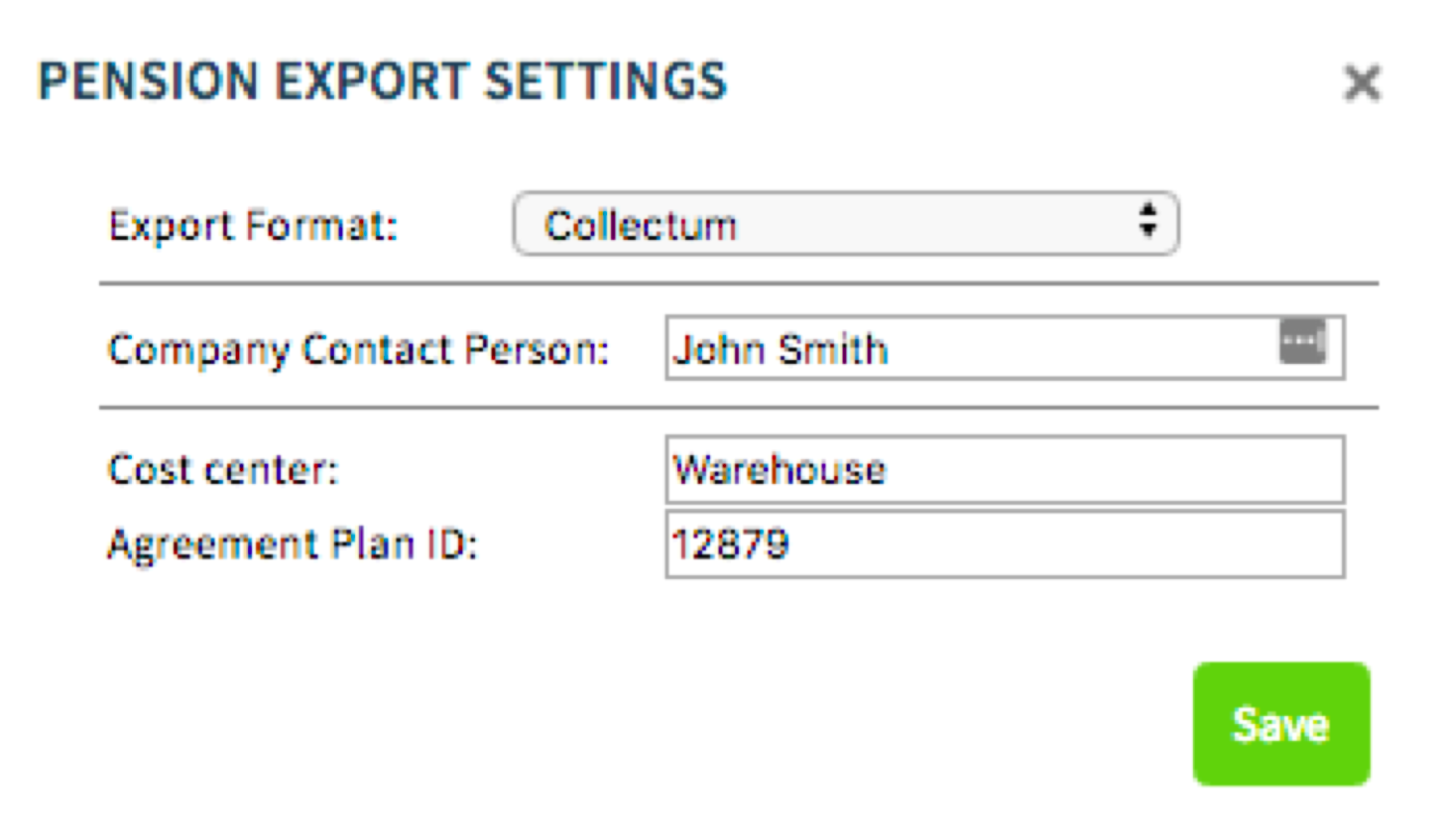 Please tick the box to display which pension export that should be active.

In order to create a pension export, go to the dashlet on company level. Please be aware that you may have to make the dashlet visible. You do this in the "Edit dashboard" icon in the upper right corner.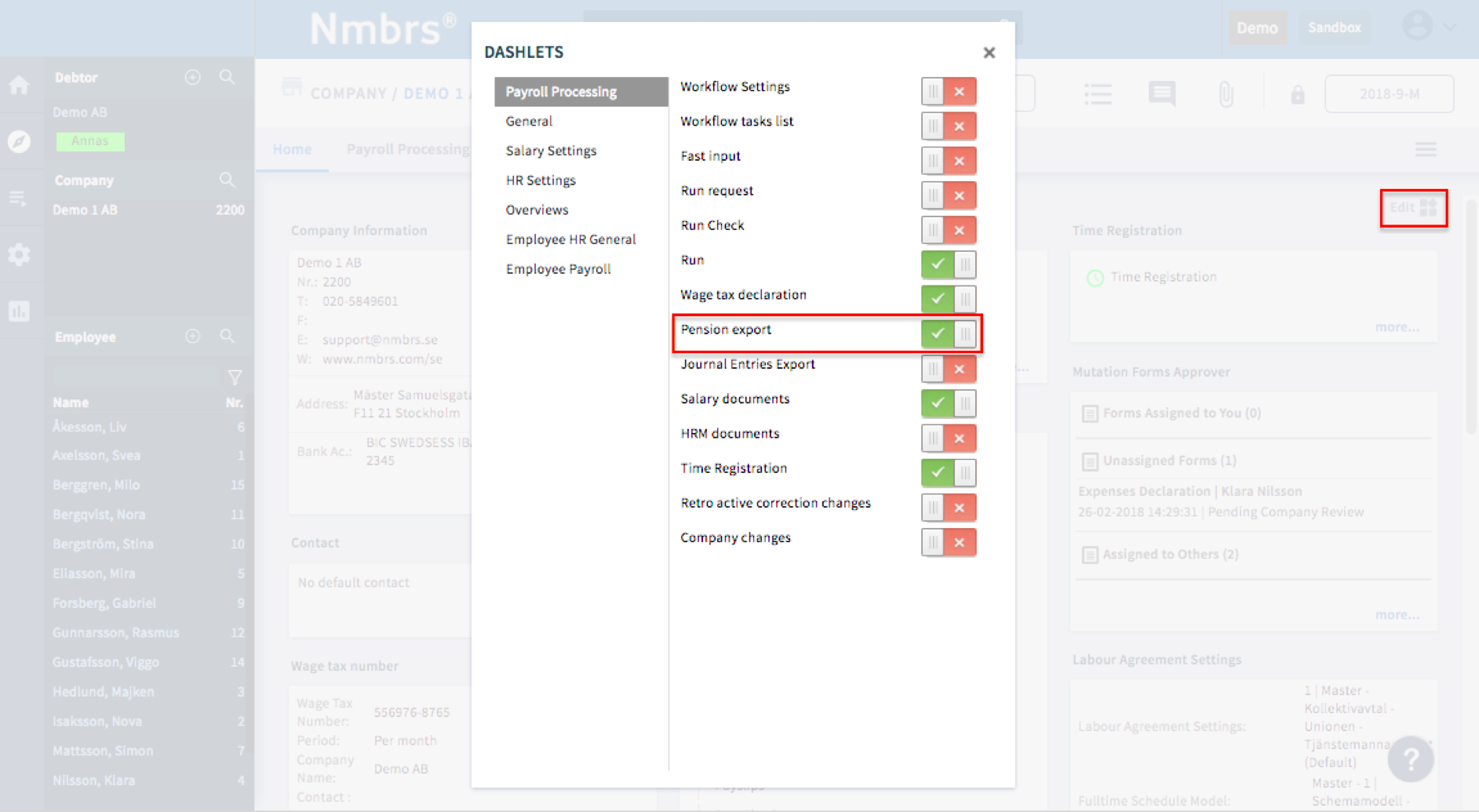 Press "+ New export" and control the period. Then choose "Create".