This article explains how you can add a company logo to the payslip.
Adding logo
Go to company level and navigate to the hamburger menu and find Company Documents under HR Settings.

Click on Add Company Document, select Company Logo under Document type. Drag your file here or browse to find the file you wish to upload. Only use JPEG or PNG format. We recommend that you use small images, as height and width are automatically adjusted to keep the image in proportion.
Please note: The logo should have an RGB colour code. CMYK colour coding does not work for the display of the company logo on the payslip. You can easily do this yourself (if you only have a CMYK logo) by opening the logo in Paint and saving it. It will then automatically use RGB colours.
Click on 'Save'.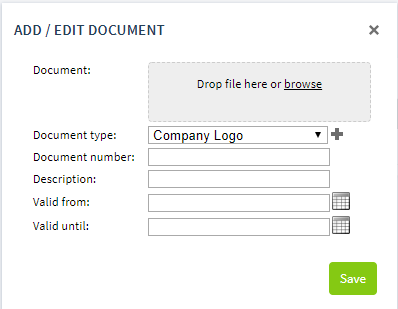 The logo has now been added and will be visible when the payslips are downloaded.
Deleting logo
If an older company logo is still showing, it has to be deleted.
You can delete the logo in the Company Documents dashlet. To do this, click on the document logo at the top right or go to HR Settings via the company settings and click on Company Documents.Click on the 'X' to delete the logo.