The payroll output consists of all the documents you need for processing your payroll every month. This includes the payslips, payment list or the journal entries.
Salary documents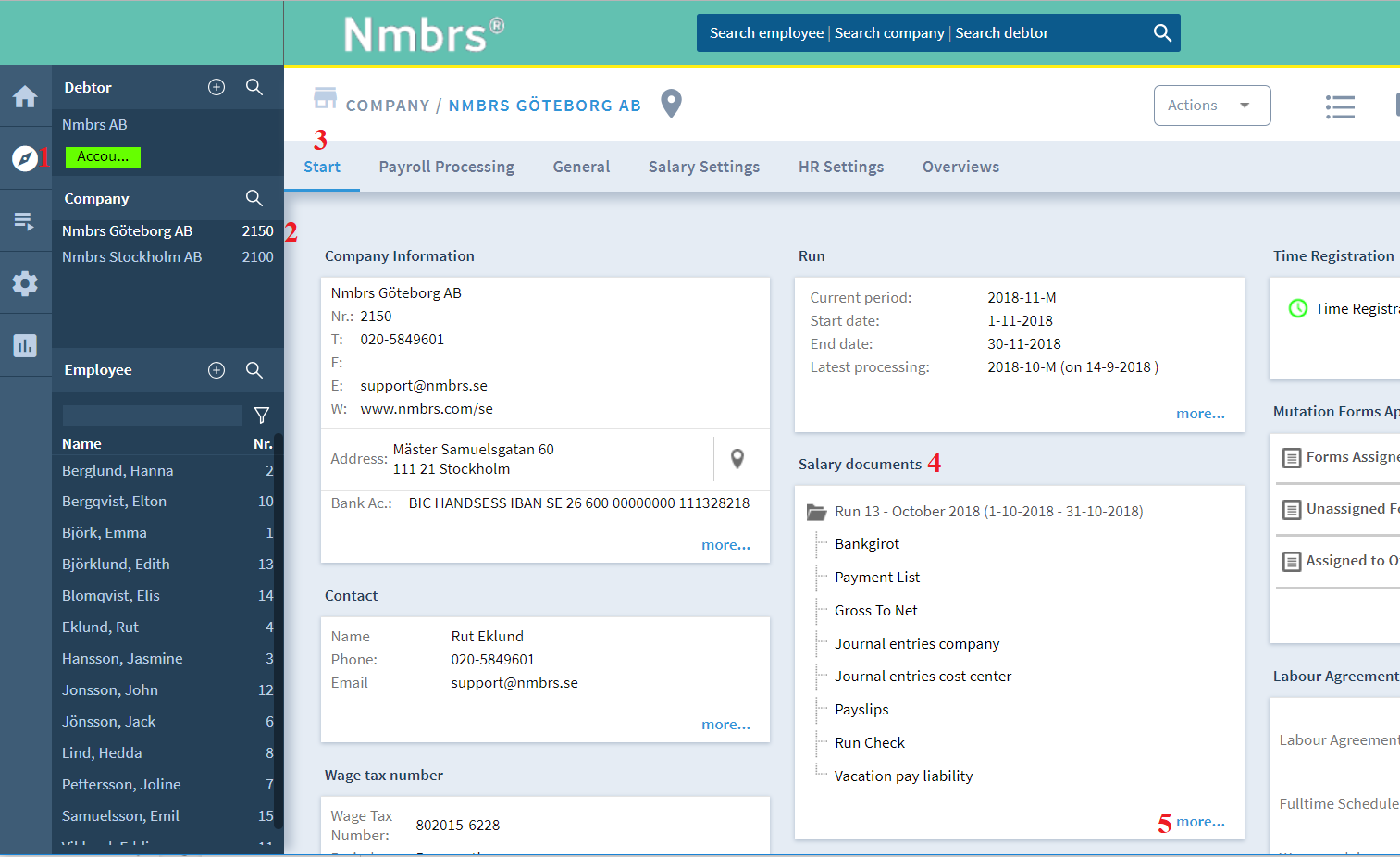 1. Go to the 'Explorer' tab.
2. Go to the company.
3. Go to the Start or Payroll Run tab.
4. In the Payroll documents dashlet you can see the payroll documents from the most recently processed period. Click on a document to open.
5. Would you like to view a previous period or a document that does not appear in this list? Click on More.
Previous runs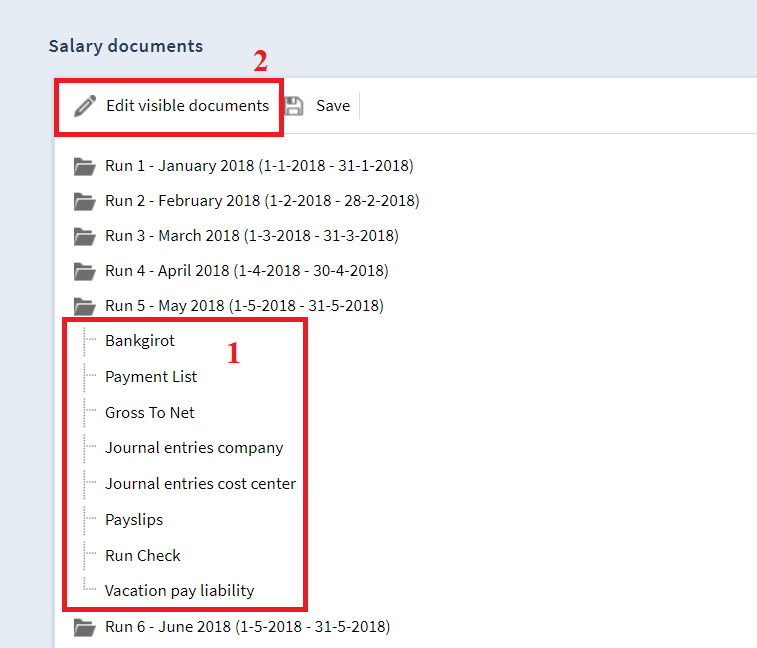 Click on the run for which you would like to view the payroll documents (1).
Please note: If you do see a run but no payroll documents nor the documents you want to see, this means the documents relevant to you have not yet been selected. In that case, click Change visible documents (2).
Changing salary documents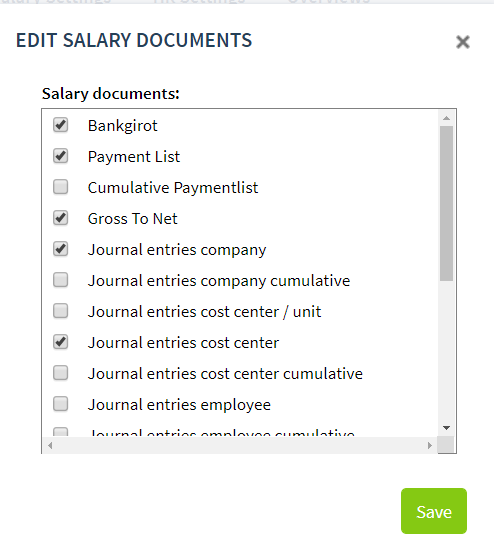 Tick ​​the payroll documents you want to see and untick the documents you don't want to see. Click on 'Save'.