Within Visma Nmbrs it is possible to process an entire year (or several periods) at once. You can indicate this when you start a run: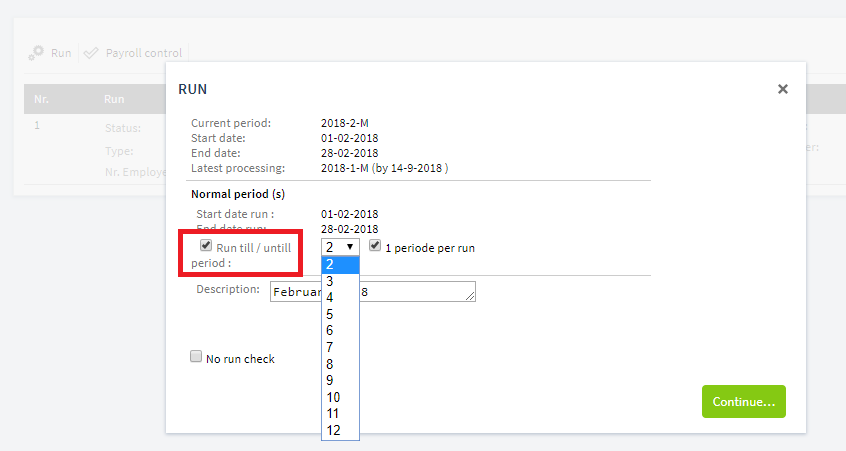 With the 'Run to Period' option, you can indicate up to and including which period you want to process this company.
hen the '1 period per run' option is ticked, you will get a separate period per run. When this option is inactive you will get a run for the named period.
Please note:
When you want to run several periods as one and do NOT want a separate run for each period (hence option off). This could go wrong in combination with a still open retroactive correction. The workaround for this is to run the retroactive correction first and then the 'normal' run.