Payroll run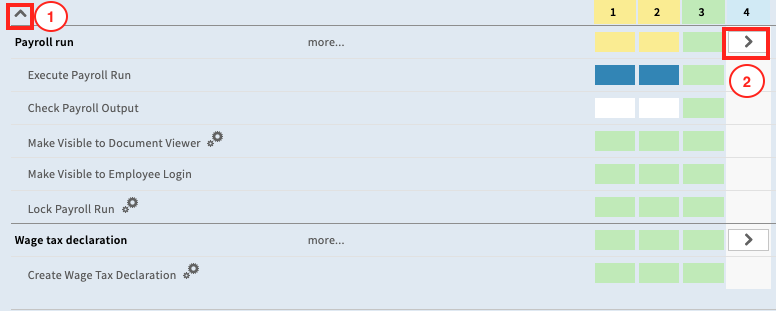 Go to the 'Run' tab at company level.
1. If necessary, open the workflow by clicking on the triangle.
2. Click on the arrow to execute the Payroll Run.
Continue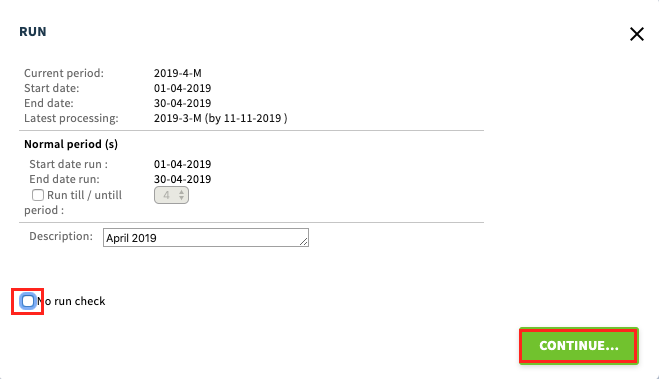 Click on 'Continue'.
Please note: The ´No run check´ check box is automatically selected, if you want to see the run checker please unselect the check box.
Click on 'Continue'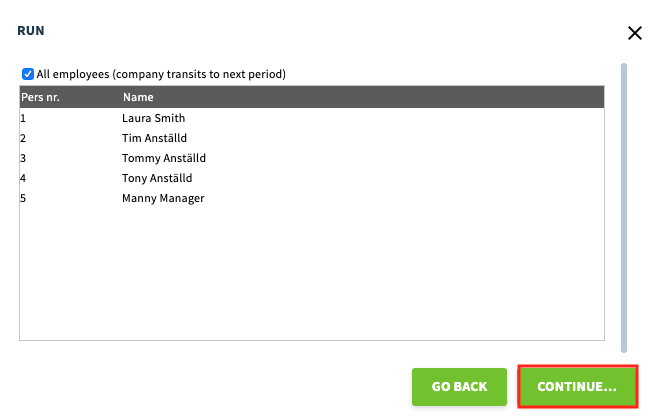 Click on 'Continue'.
Run!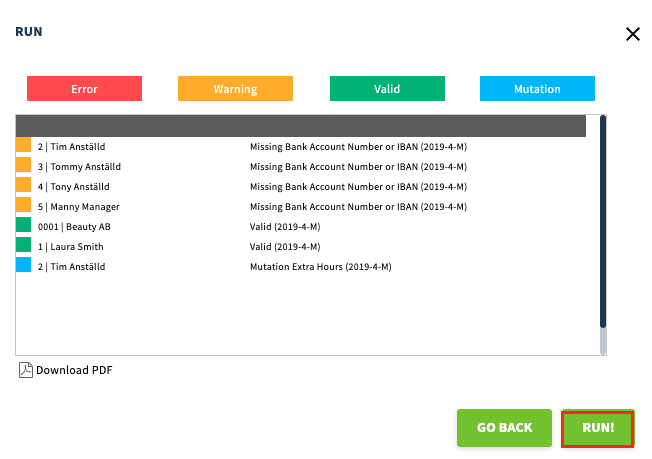 Click on 'Run!'.
Running the Company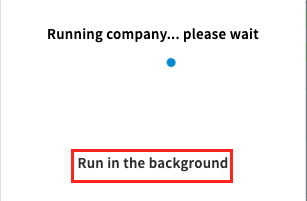 The company will now run. You can select to let this run in the background.
Green

When the payroll run has been processed, this square will turn green.