Payroll run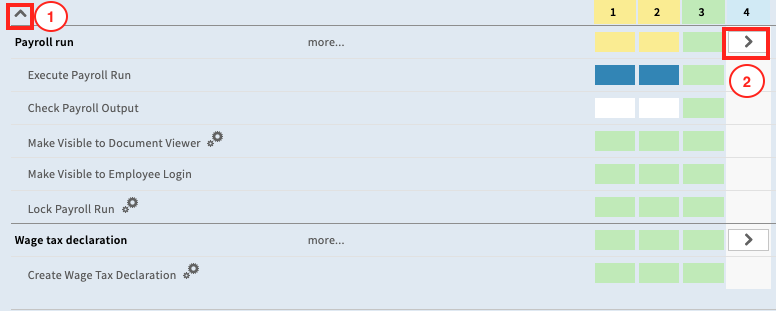 Go to the 'Run' tab at company level.
1. If necessary, open the workflow by clicking on the triangle.
2. Click on the arrow to execute the Payroll Run.
Continue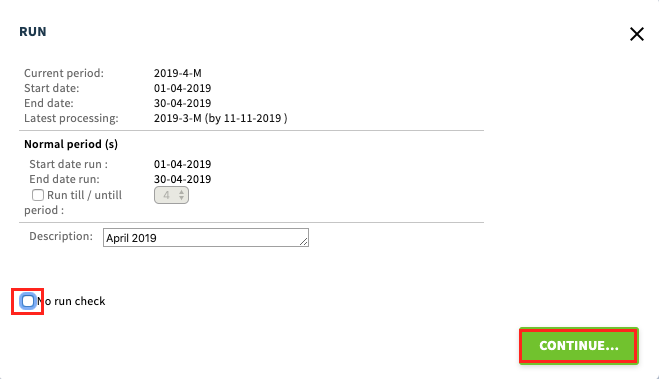 Click on 'Continue'.
Please note: The ´No run check´ check box is automatically selected, if you want to see the run checker please unselect the check box.
Click on 'Continue'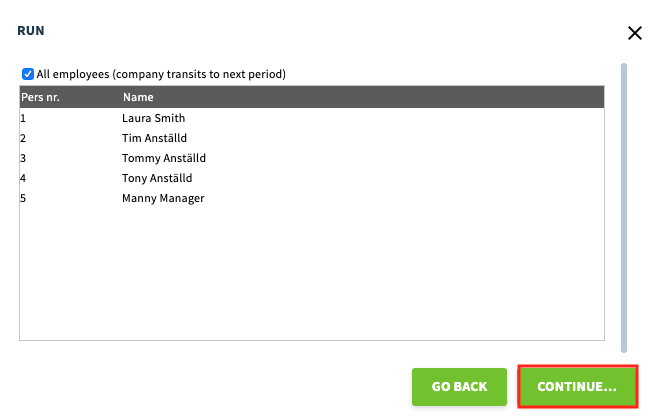 Click on 'Continue'.
Run checker: Fix errors
When executing a run the last step is the run checker which will show a button "Fix Errors".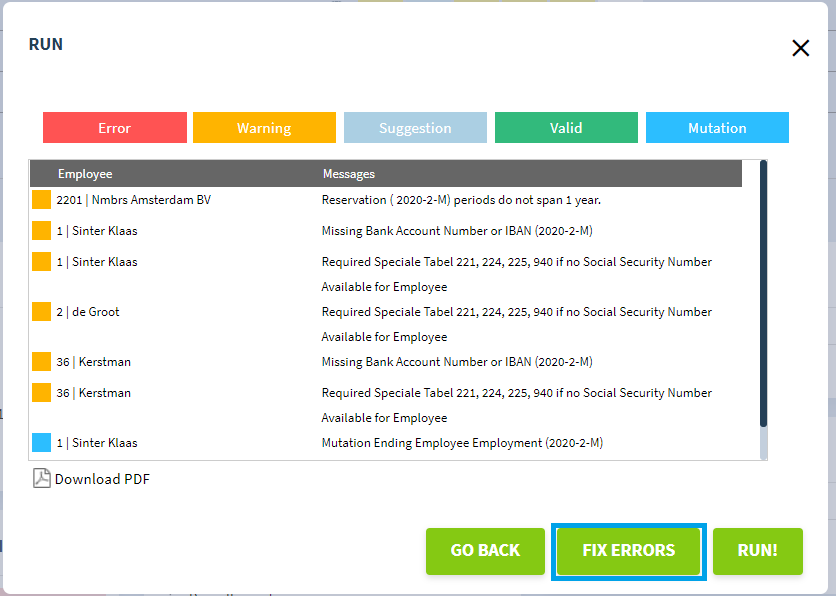 When the run checker contains errors and/or warnings and this button is pressed, this will insert a new task in the hamburger menu on the right for every error/warning.
In this way you can navigate from the task directly to the employee to fix the error/warning directly.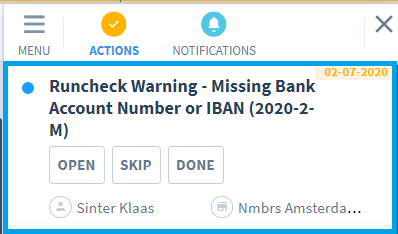 You can click on the notification to stop it from showing. If you do not want to see the valid notifications, click on 'Valid'. These notifications are then not shown in the list, but you can always retrieve them.
Click on 'Run!' to execute the run.
Running the Company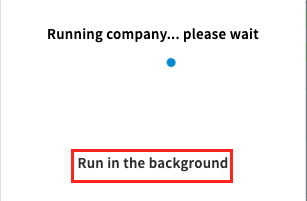 The company will now run. You can select to let this run in the background.
Green

When the payroll run has been processed, this square will turn green.