When a dashlet has a 'History' button, you can check who has done the settings/changes in this dashlet.

You can also see this for the workflow actions like the Wage tax declaration, run and pension export.

This article will show you how to check this.


History of the settings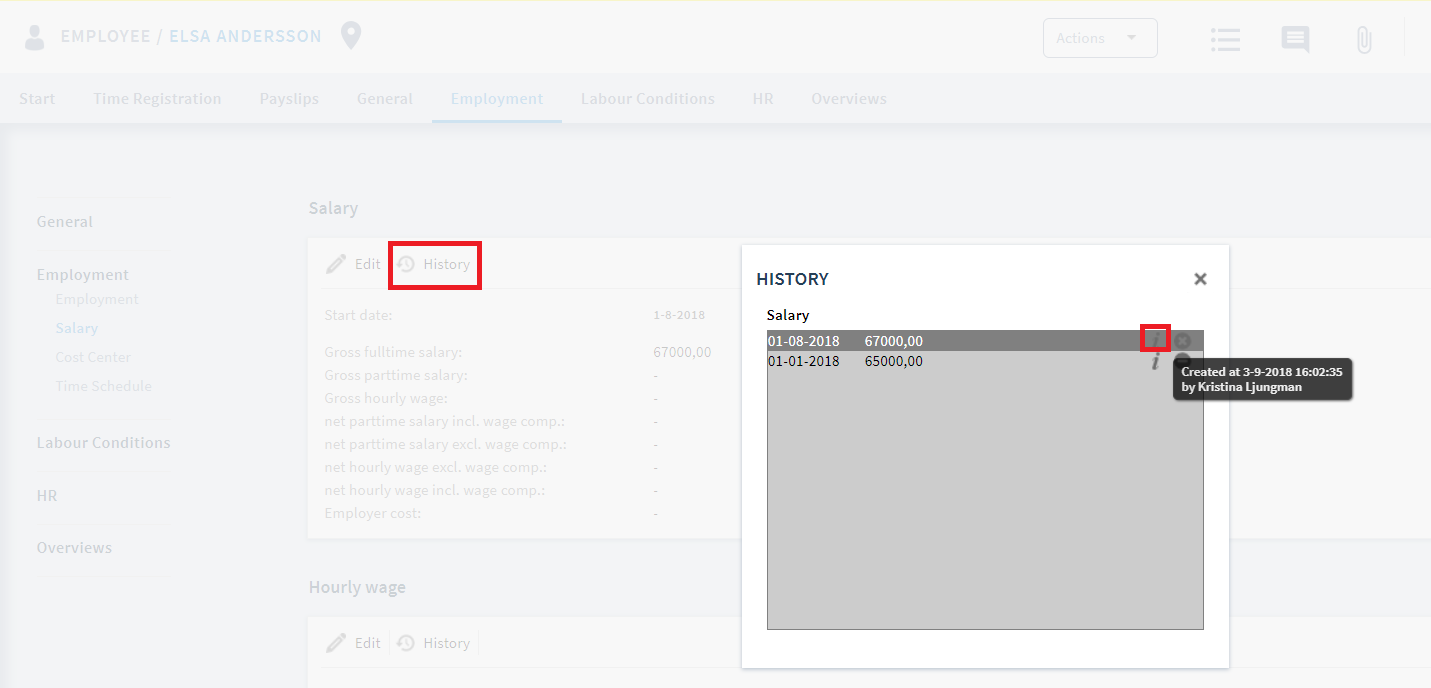 Click on 'History'. Thereafter, you can check in 2 ways who has done the changes. You can hover your mouse over the 'i' icon or you can click on the line itself.
Via the 'i' icon you can only see the summarised 'basic information' (who and when).
When you click on the line itself, you can also see what has been changed.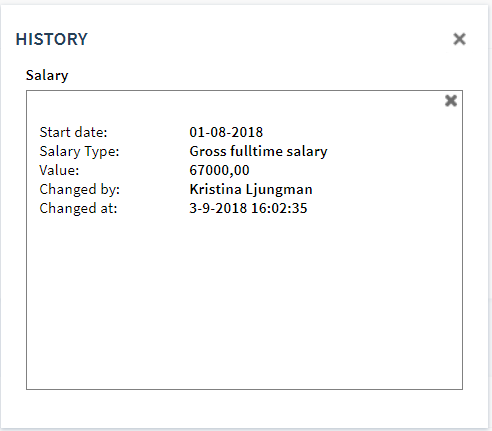 History of workflow actions
When you would like to check who, for instance, has created a run or Wage tax declaration and when, you can do this as follows.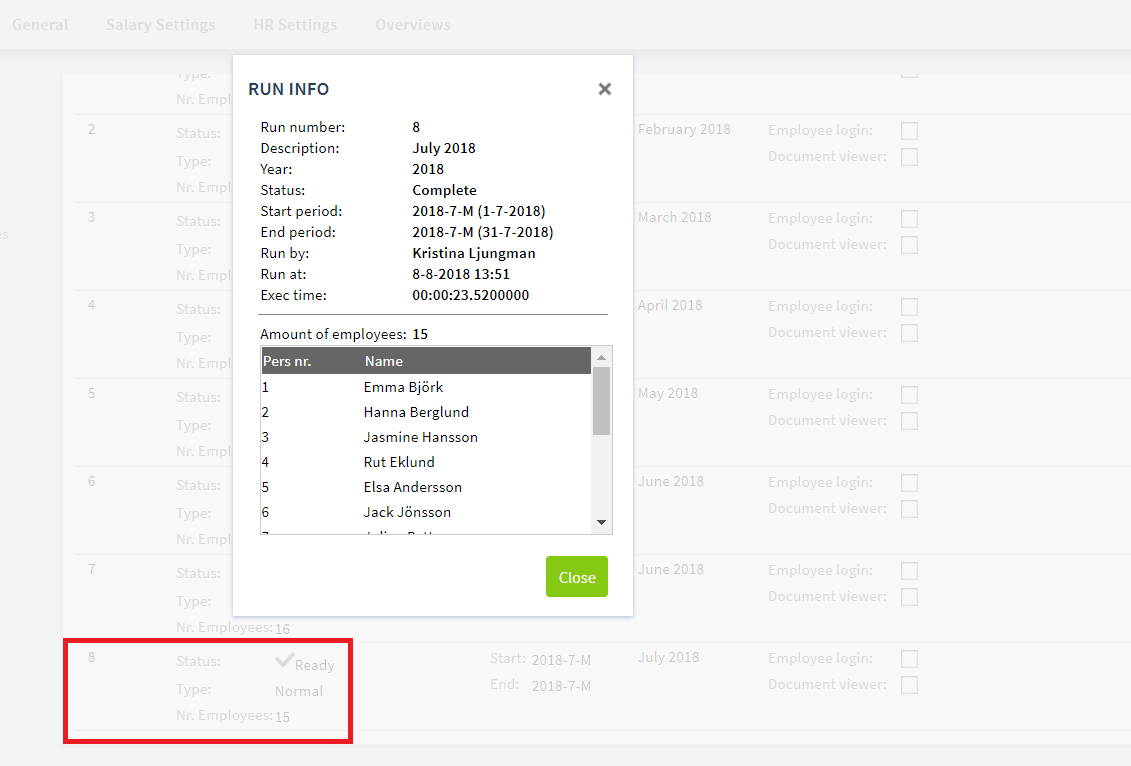 Click on the run and a pop-up will appear displaying more information.
Who has executed the run, the period covered by the run and when the run was done.