When you want to create a login account for a user in your company who needs to have access to the administration, you can do this via the 'Settings' tab.
'Settings' tab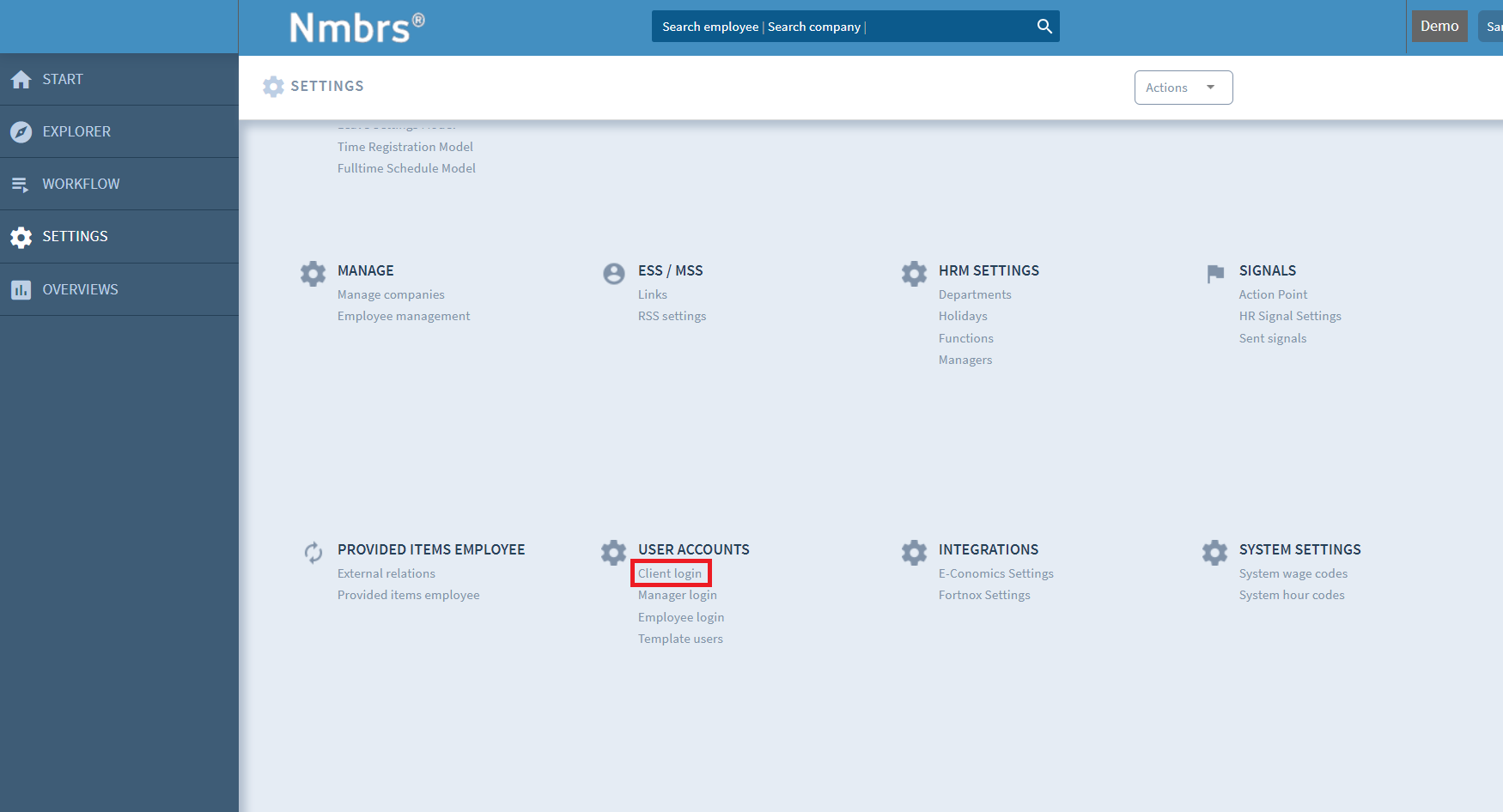 Go to the settings tab.
Click on 'Client login' under 'User accounts'.
Adding a new account

Click on 'New account' to add a new user account.
Template user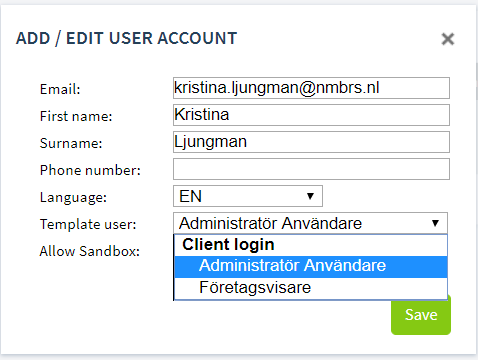 Enter the user details here.
See this article for more information about the different User templates.
Filter

Click on the filter here to add a filter to companies (a new Client login has by default access to all companies).
Select companies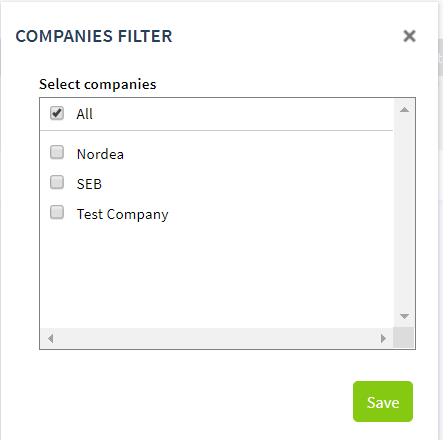 Select the companies and click on 'Save'.
Activating the user

Finally, you activate the user by sending an email using the letter icon.