When a wage run has not yet been done, you can delete debtors, companies and employees. You can do this in via the 'Settings' tab.
Please note: before you delete a company, you must remove or delete the payroll tax number. Otherwise, the payroll tax number continues to be linked to the deleted company which will result in problems when creating the payroll tax return for another company with the same payroll tax number.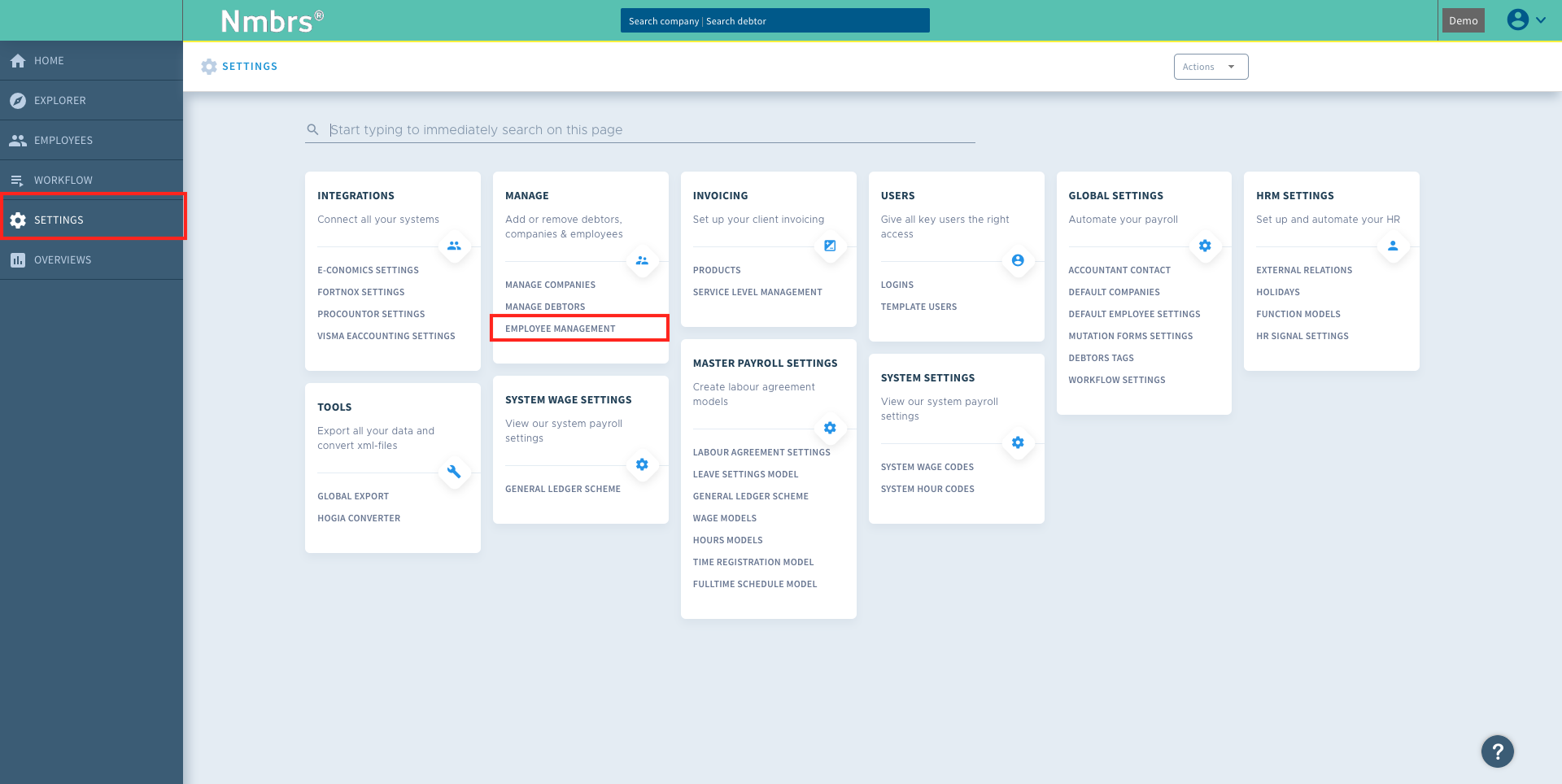 Go to 'Manage' under the 'Settings' tab. Click on Companies, debtor or employee maintenance depending on what you want to delete.

Via the grey cross you can, for instance, delete the employee.