Payroll run

Go to the 'Run' tab at company level.
1. Click in "more"
Continue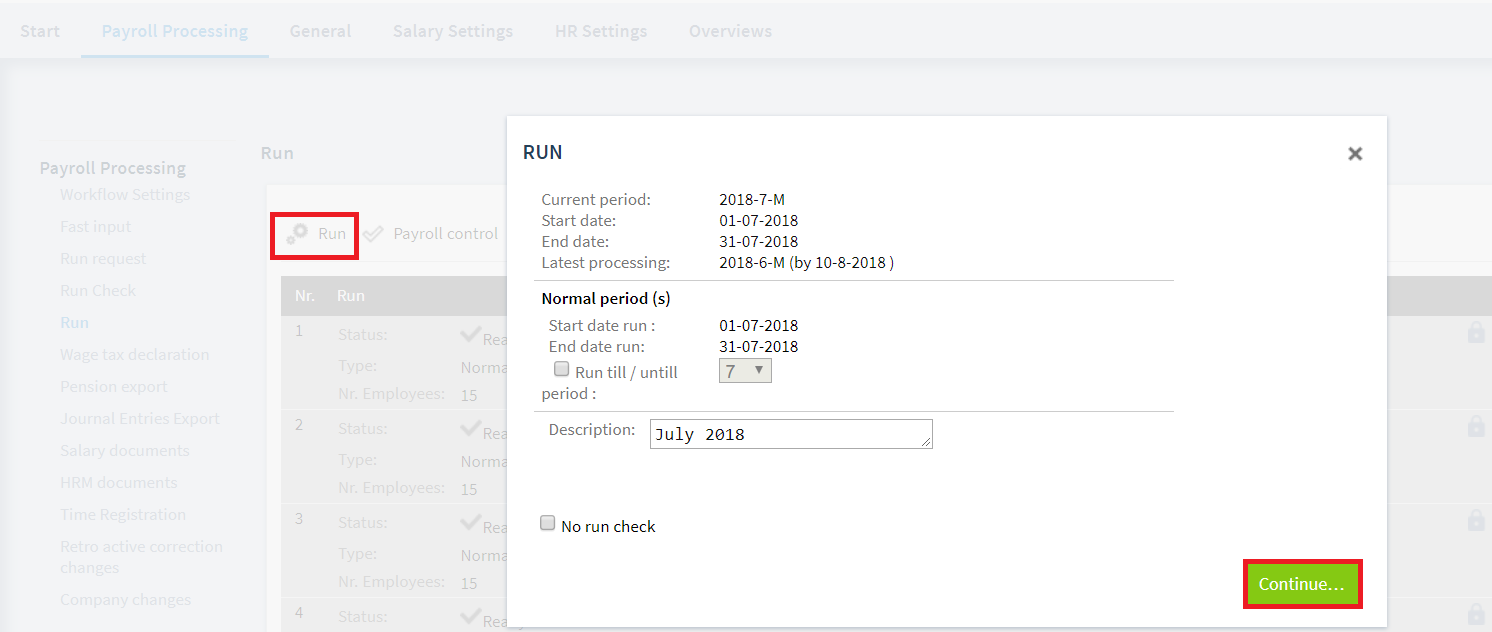 Click on "Run" and a new pop-up window will show, click on 'Continue'
Please note: the run description is invisible to the employee when the employee downloads the payslip.
Click on 'Continue'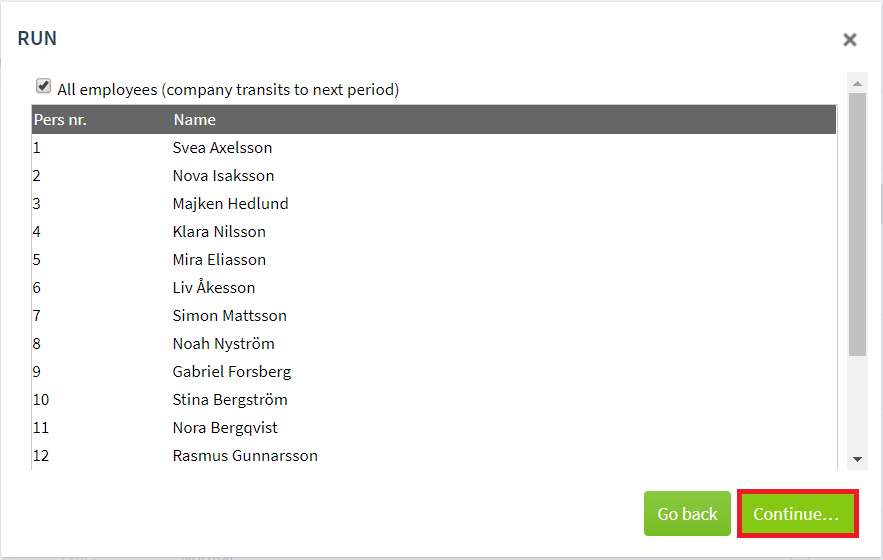 Here you can see all the employees and select if you want to do the run for all the employees or select only a few. Click 'Continue'. 
Run!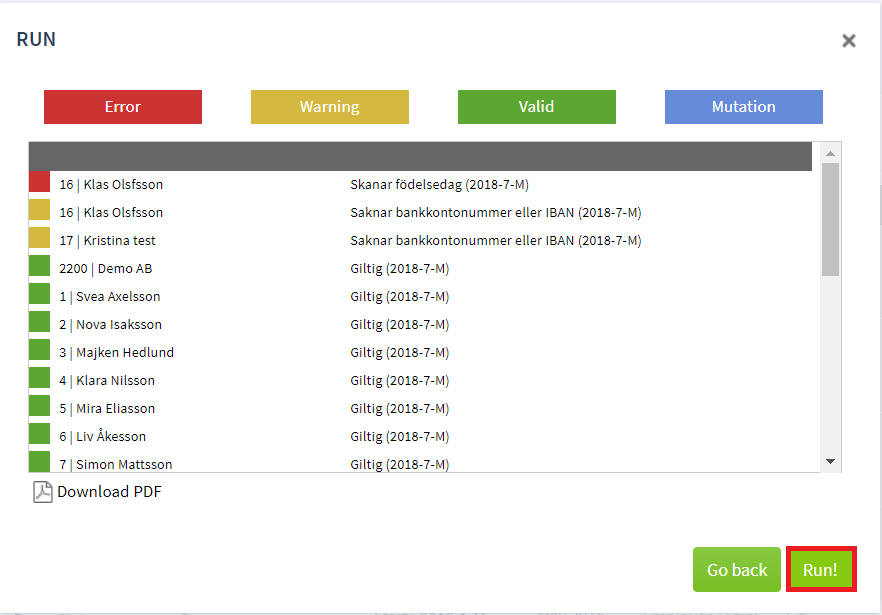 Notice that information about errors, warnings or mutations will show in this step. 
Click 'Continue'.
Running the Company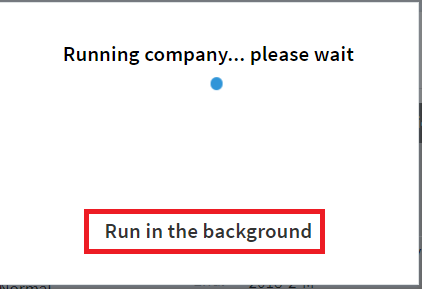 The company will now run. You can select to let this run in the background.

This will show when the payroll run is done.