It is possible to save the payroll records, payslips and employer payslips in the background. This is especially useful for large companies. This enables you to continue working and, as soon as the tasks are completed, you can download the documents from the file manager all at once.
Go to the document required. In the example below, we use the payslips. When you open these, next to Download you will also find the option 'Save all in File Manager'.
Users with minimum permission to read the file manager can save files in the file manager. For more information see Change Template.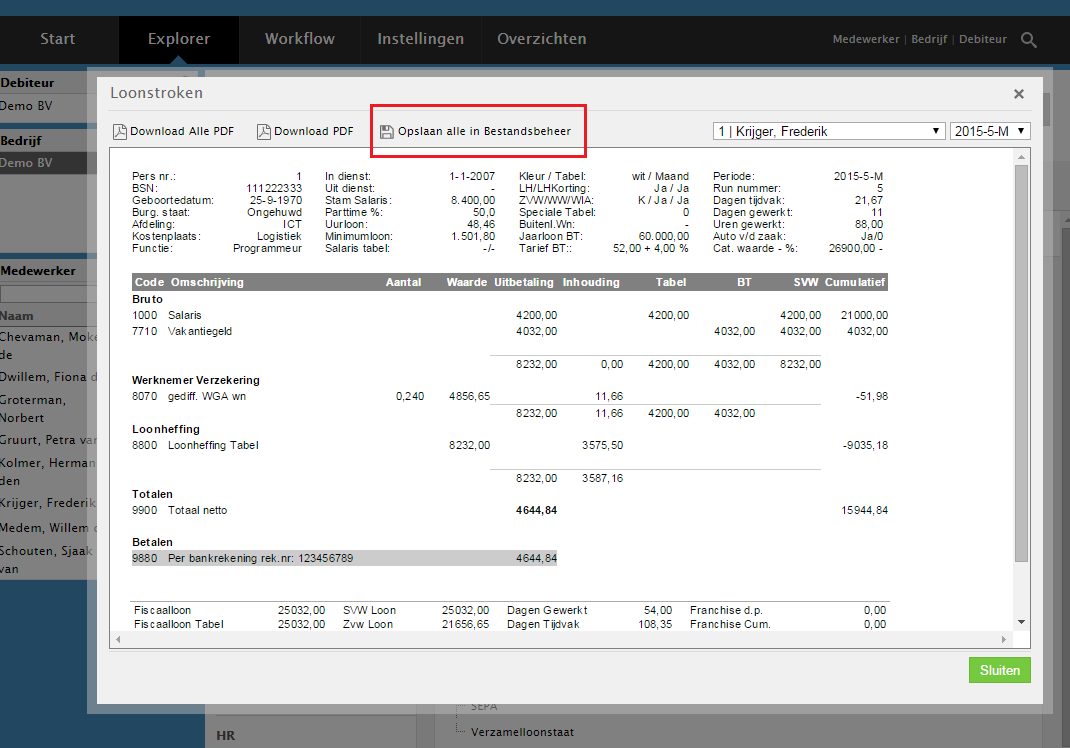 You will then see the pop-up shown below; click on OK.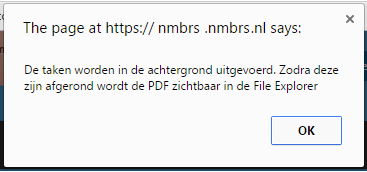 The documents are saved in the file manager under salary documents. Right-click on the required documents and select Download.