At the beginning of July, a new way to log in will be launched, below you will find information on how Visma connect works.

What changes can you expect?
The login window will undergo a slight change.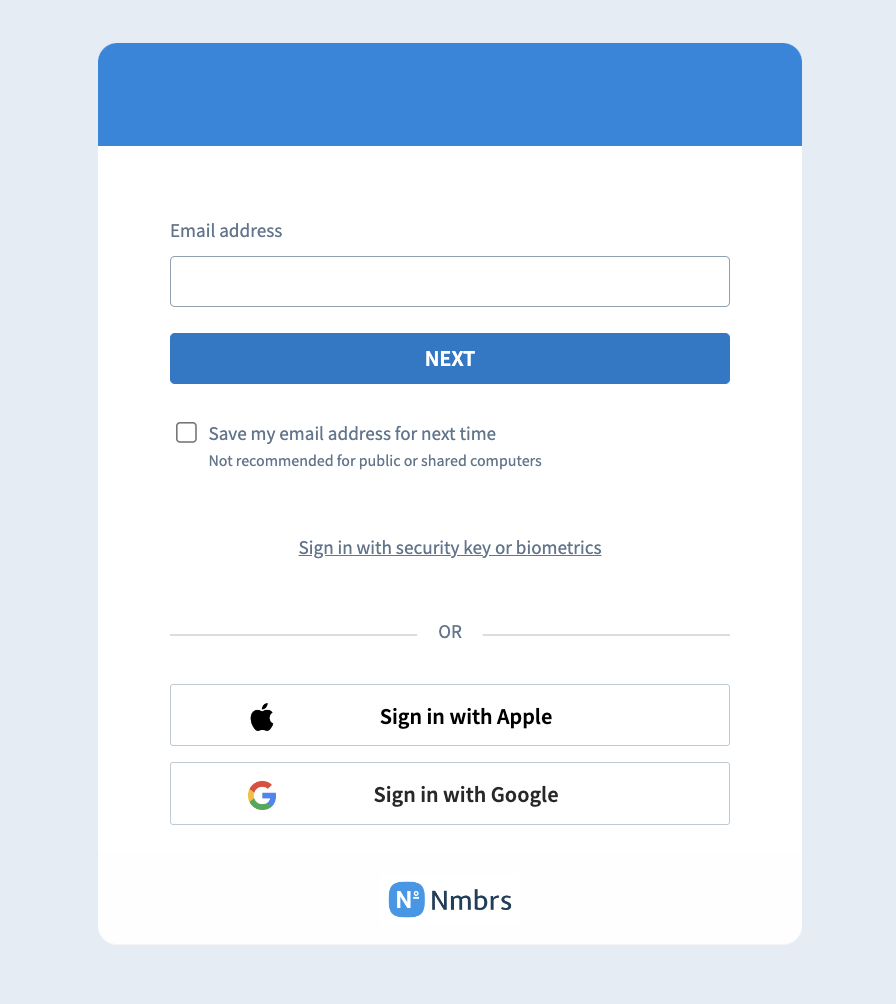 Emails related to the login process will now be sent from Visma Connect instead of Nmbrs. Note that these emails will come from "mail.connect.visma.com."
If you are using SPF-records, make sure to add the information which is shown in this article.
Emails to invite new users will remain the same and continue to be sent from Nmbrs.
Password policy
Our password policies will be updated as follows:
Minimum 8 characters (reduced from 15)
At least 1 capital letter
At least 1 lowercase letter
At least 1 digit
At least 1 special character
When we introduced Visma Connect at the beginning of July, your user account and password was securely transferred to the new provider. You should be able to log in immediately with the same email address and password you used before. If this does not work, you will need to reset your password, you will then receive a link sent to your email where you can follow the instructions to create a new password.
You can read more about our password policy in this article
Have you not received an activation e-mail or password reset ? Read more about it in this articleYou can read more about our password policy in this article